Category Archives:
Video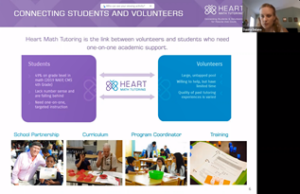 09.20.2021
Heart Math Tutoring staff recorded a 30-minute information session to help prospective tutors learn more about what volunteering is like. If you missed it, watch it below!
As of 9/20/21, an additional 500 volunteers are needed to support elementary students during 2021/22. A few things to keep in mind:
1 hour per week commitment
HMT provides volunteer-friendly lesson plans, training, and staff support during tutoring
No math or tutoring experience required (If you know 7+3 and care about kids, you are qualified!)
Most importantly, elementary
…
continue reading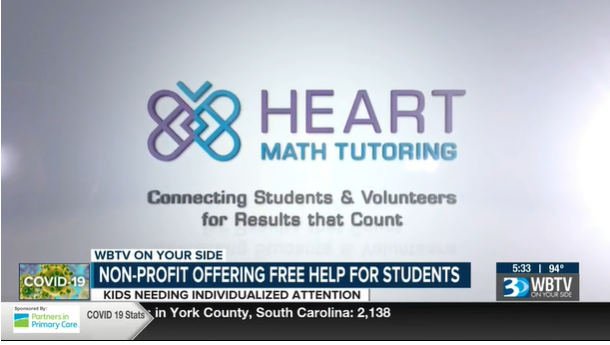 07.23.2020
Heart Tutoring's Executive Director, Emily Gaffney, was interviewed during a WBTV segment about the importance of virtual tutoring this year.
"Teachers are going to be strapped to have individual time with students, particularly in the virtual environment," Gaffney said. View the full interview here.
Volunteers are needed now more than ever to provide individualized support for students. Sign up to become a tutor today!… continue reading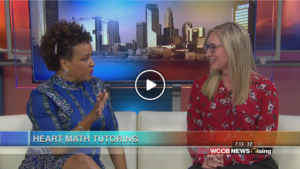 12.09.2019
Heart Grants Manager and Program Coordinator Holly Rodden was invited to speak about our organization and #GivingTuesday on WCCB! Watch the interview above to learn more!… continue reading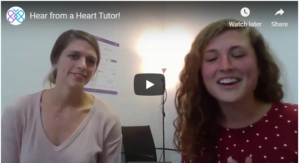 11.18.2019
3-year Heart Tutor Shelby Baldwin sat down with us to share her experience and answer some common questions about volunteering with Heart! Watch the video above, read our FAQ page, or email us at volunteer@hearttutoring.org to learn all about being a Heart Tutor!… continue reading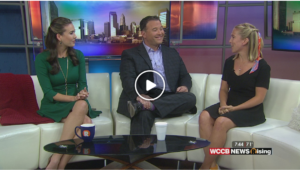 09.17.2019
5-year tutor Ashley Kaiser shares her experience with Heart Tutoring and how both volunteers and students benefit from the program. "To see the growth and excitement on students' faces when they master a new concept is what keeps me coming back… the 30 minutes that you're committing each week really makes a difference," says Kaiser. View the full interview here.… continue reading
Monthly Archives