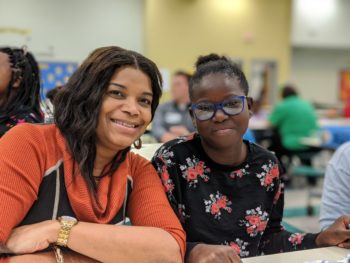 Heart 2021 Summer Virtual Tutoring Program
Ready to have some fun while practicing math this summer? Enroll your elementary school student in Heart Math Tutoring's Virtual Tutoring Program!
Heart Tutoring provides FREE 1-on-1 virtual math tutoring for students for 30 minutes, twice a week during the school year, and will be offering summer programming this summer! Email any questions to families@hearttutoring.org!
Interested in learning more? Check out our additional resources below!
¿Listos para divertirse mientras practican matemáticas este año escolar? ¡Inscriba a su estudiante de escuela primaria en el programa de Heart Math Tutoring!
Heart Tutoring ofrece tutoría virtual de matemáticas GRATUITA para los estudiantes durante 30 minutos, dos veces por semana durante el año escolar. ¡Envíe cualquiera pregunta por correo electrónico a Families@hearttutoring.org!
¿Interesado en más detalles? ¡Consulte nuestros recursos adicionales a continuación!