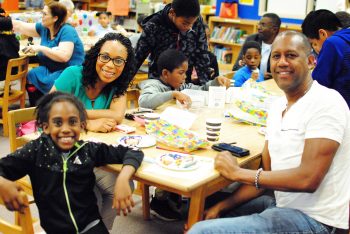 Community Partners
Heart Math Tutoring was built through the collaboration and support of the community. Members of Social Venture Partners worked with Charlotte-Mecklenburg Schools (CMS) and Communities In Schools (CIS) to design the original program, which is now supported by the volunteers and financial contributions of an expanding group of Community Partners.
Contact us to learn more about how your organization can join efforts with Heart Math Tutoring!
2021/22 Volunteer Partners
Thank you to all of our volunteer partners for encouraging their employees and members to become Heart Tutors, helping students build the strong foundation in math and enthusiasm for academics needed for long-term success! For more information on becoming a volunteer partner, reach out to volunteer@heartmathtutoring.org.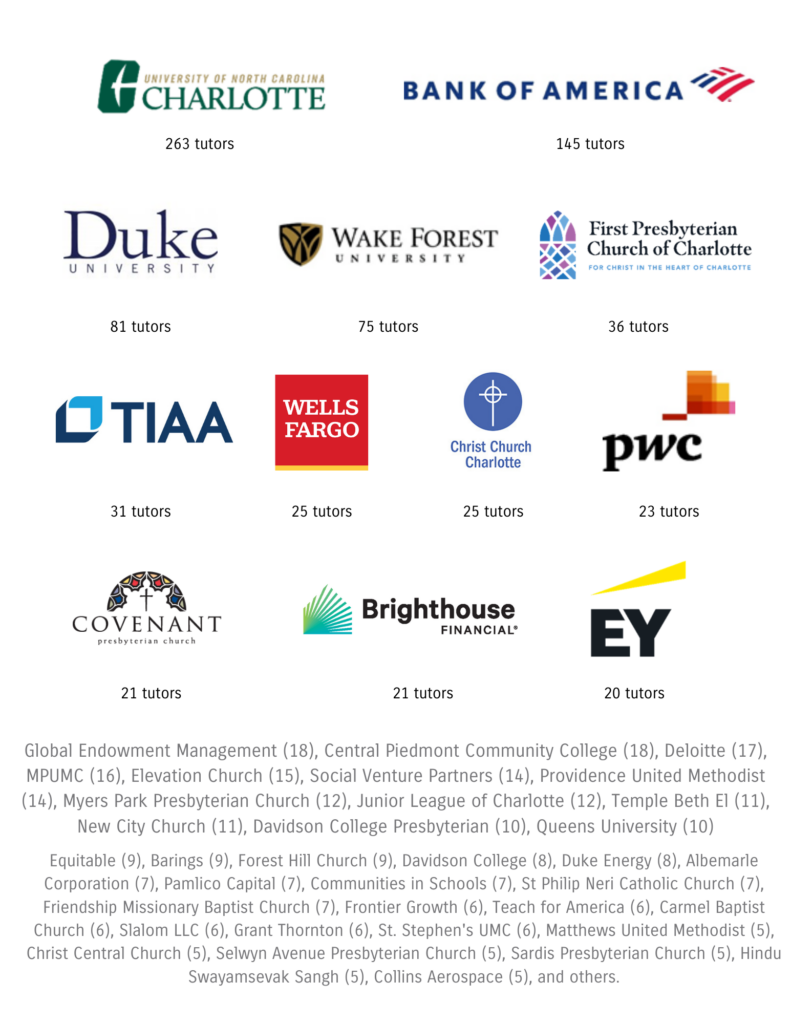 2022/23 Schools Funding Partners
Heart's work in the 2022/23 school year is made possible through financial support during FY22 from the partners listed below, along with generous contributions by individual donors. Thank you for supporting Heart!
View the full list of Heart financial supporters from FY20, FY21, and FY22.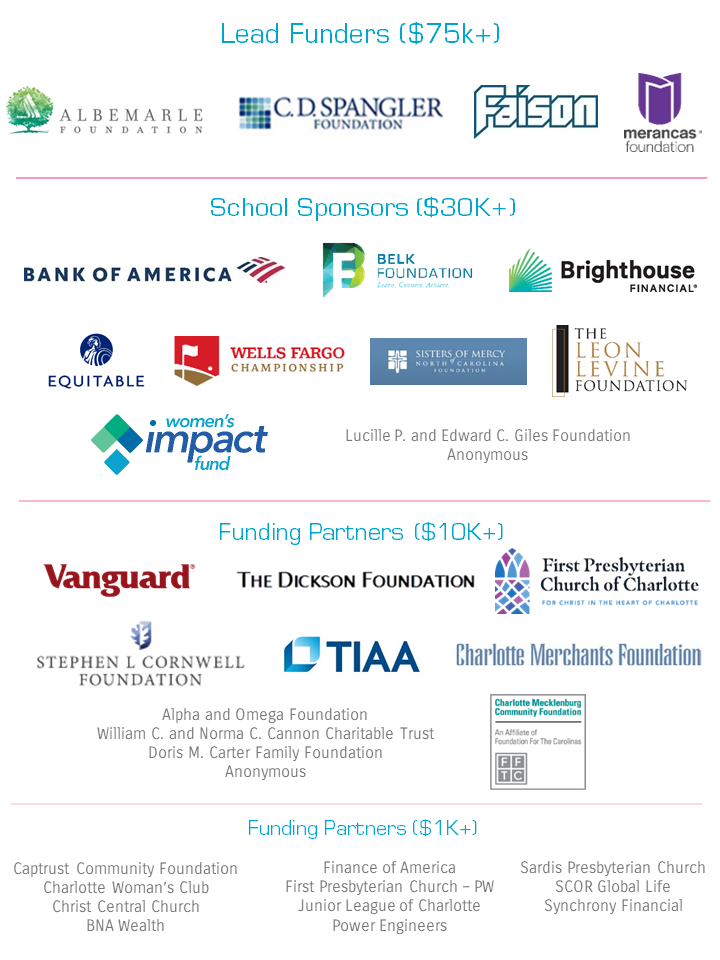 Other Partners
We're so grateful for our additional partners, listed below!