"Heart Math Tutoring involves tutors who ask students to think, and do, and discover math concepts which allows the students to develop number sense and a conceptual understanding of math. This type of tutoring increases retention and produces long-lasting effects."
Karen Fonkert, Ph.D., Mathematics Education, Charleston Southern University 
Expanding Math Support to Charleston Students
As of the most recent South Carolina College-and-Career-Ready Assessments in 2019, just 52% of students in the Charleston region meet or exceed grade level expectations in grades 3-5 math. By 8th grade, that number falls to 40%, leaving the majority of Tri-county students unprepared for high school coursework and postsecondary and career options.
Research shows that concrete, targeted experiences with numbers in the early years can close conceptual gaps and prepare students for algebra, a graduation requirement (Kathy Richardson, Thomas Carpenter). Tutoring has been found to deliver significant gains in rigorous, recent studies1 and was recommended in the January 2021 report by the SC Education Oversight Committee (EOC). Teachers and families have limited capacity to provide one-on-one academic attention, but volunteer tutors can help.
Heart Math Tutoring gives young students successful experiences in math through one-on-one tutoring during the school day delivered by supervised volunteers. In each school, 50 students in grades 1-5 receive tutoring twice per week for 30 minutes. Heart Math Tutoring's activity-based, structured curriculum and on-site support from staff during tutoring enables hundreds of volunteers to be effective with a commitment of one hour per week and minimizes day-to-day work for school staff. Over 97% of volunteers rate the experience positive each year, and kids embrace the one-on-one attention, games, encouragement, and progress.
To date, 98% of over 3,500 students served have shown growth on pre/post assessments that meets the targets set by elementary math specialists at UNC-Charlotte and Charlotte-Mecklenburg Schools.
Comparison studies find that Heart students grow faster than non-Heart students in math on North Carolina End-of-Grade Tests and often retain gains into the subsequent year (see HMT Annual Report 2020, page 10).
Over 90% of teachers report that student confidence and/or enthusiasm towards academics increases because of Heart Math Tutoring.
A 501c3 nonprofit, Heart Math Tutoring grew to support over 20 schools and 1,000+ students and volunteer tutors in Charlotte, NC. A Charleston-based group of nonprofits and philanthropists are working to replicate the model in the Charleston region, where no math support exists yet at scale.
Your support securing $160,000 and 120 volunteers will launch Heart Math Tutoring for 100 students across two Tri-County Area schools in 2021/22, with opportunity to grow from there!
COVID-19 IMPACT: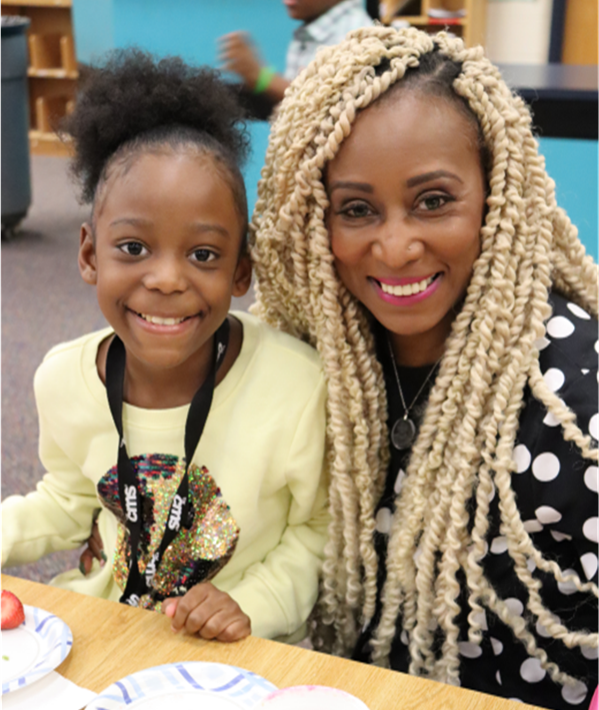 The onset of COVID-19 exacerbates what was already a critical need: the SC Education Oversight Committee estimates that 7 in 10 South Carolina students in grades 3-8 are not projected to meet reading and math grade level standards in spring 2021, with math learning more severely impacted by COVID-19 school interruptions than literacy.2
Equity as a Strategy: Heart Math Tutoring's mission and math strategies apply to all students, but we strategically focus first on students who do not have access to resources for private tutoring. Additionally, while math skills and confidence play a tremendous role in unlocking opportunity in students' lives, many HMT students are also impacted by issues of race. Over 90% of current HMT students are people of color, reflecting the demographic makeup of high-poverty concentration schools and the barriers to wealth generation people of color have faced in the United States. Heart Math Tutoring is committed to dialogue and training on issues of racial equity and to ensuring that our students experience understanding, compassion, and empowerment in the program.
Please help Charleston students build math skills and academic confidence by pledging your financial support!
Pledges to give are payable once adequate commitments are received to greenlight the project. Heart Math Tutoring will request payment via invoice at project start date, likely to be November 2021.
Contact Heart Math Tutoring Executive Director Emily Gaffney to pledge your support for this project at emily.gaffney@hearttutoring.org.


Charleston Pledge Form
"*" indicates required fields
Heart Math Tutoring is a 501c3 nonprofit, and all donations qualify for federal income tax exemption. We appreciate your consideration of this opportunity to work together to ensure that all of Charleston's students have a strong foundation in math and enthusiasm for academics.
Footnotes: 1 Pellegrini M. 2018, Nickow A. 2020, Guryan J. 2021; 2 January 2021 SC EOC Report based on NWEA MAP tests