Blog
07.24.2023
Heart is excited to officially begin recruiting and training 1,500 volunteers to partner with 1,300 students in the 2023/24 school year! Heart tutors will support students at 26 Charlotte area elementary schools with building foundational math skills and gaining the confidence needed for long-term academic success.
With just 1 hour per week from October to April, you can make an impact! Heart provides everything you need – tutor training, a fun, hands-on curriculum, and an on-site Program Coordinator for support. If you are local to … continue reading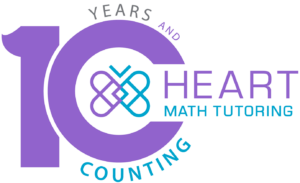 09.19.2023
Heart Math Tutoring is thrilled to be celebrating our 10-year anniversary in 2023! Over 5,000 Charlotte students have received individualized math support and mentorship since 2013 thanks to suppo...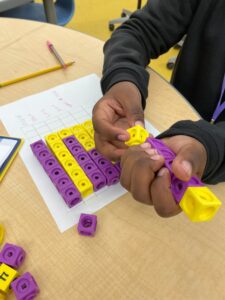 09.11.2023
We are excited to have the work of Heart volunteers and staff highlighted in a recent article by national education news source The 74. The article focuses on the impact of volunteers as tutors and re...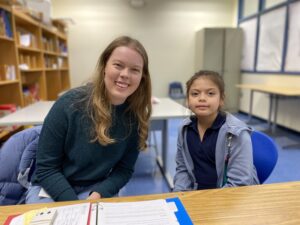 08.24.2023
School is about to begin for Charlotte students, and that means we are on our way to another exciting year of math games, relationship building, and high fives with Heart students! We are grateful for...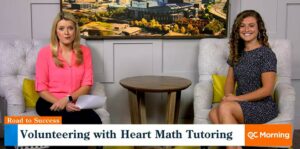 08.16.2023
Heart's Director of Volunteer Operations, Padgett Vaughn, was interviewed on WBTV's QC Morning Show about the need for volunteer tutors to support students with building foundational math skil...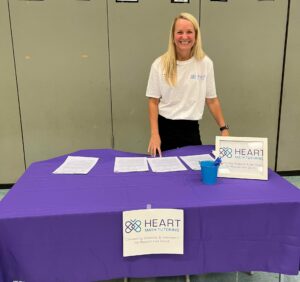 07.20.2023
HMT Program Coordinators (PCs) are an important part of Heart's program model. PCs are present at every tutoring session at their school and their role is to ensure the delivery of high-quality tuto...