Blog
10.07.2021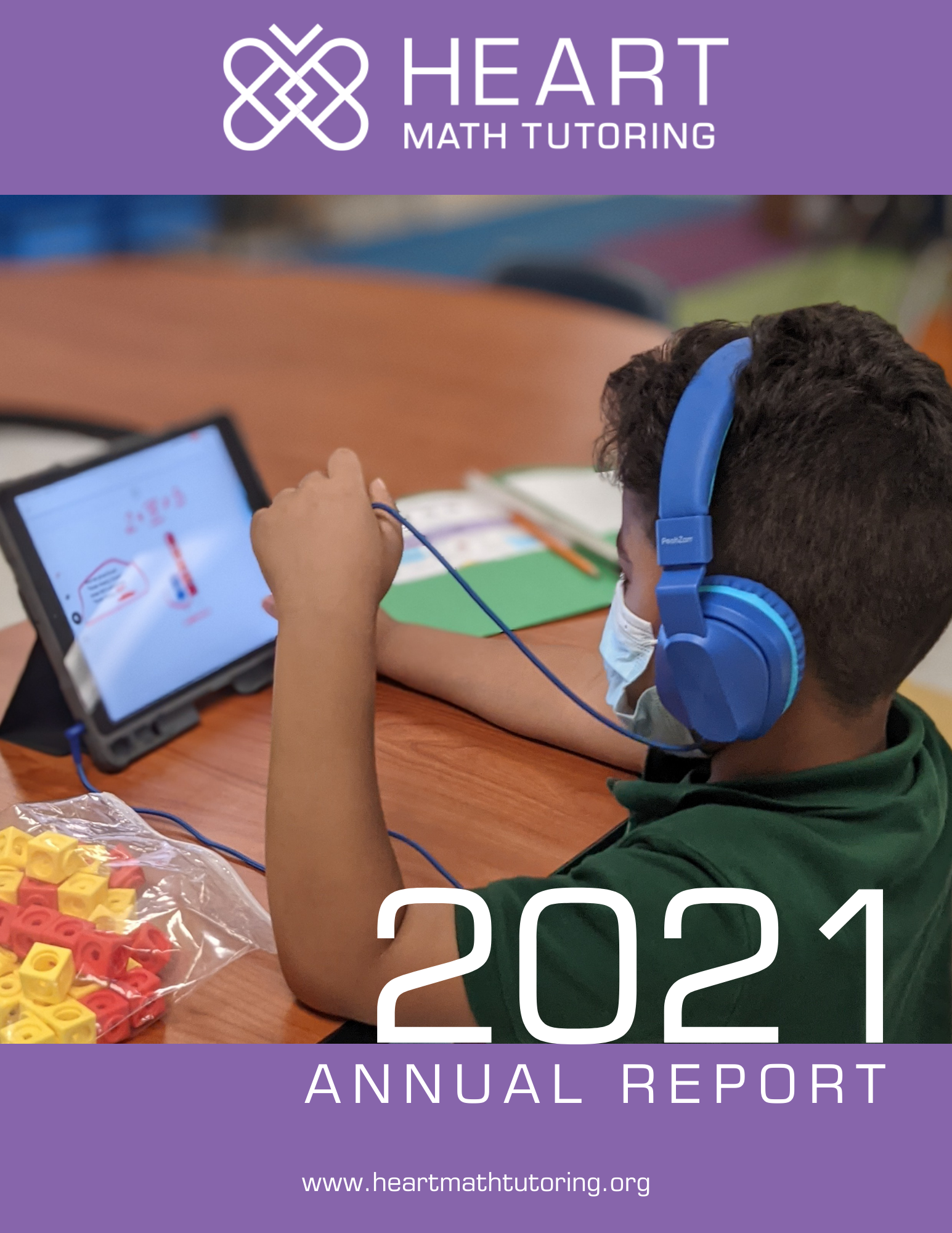 We are excited to present the Heart Math Tutoring 2021 Annual Report, highlighting student impact over the past year!
Support from donors and volunteers has translated to one-on-one tutoring, math skills, and confidence for 516 students in the 2020/21 virtual school year and supported the creation and implementation of a virtual tutoring format that will continue to benefit students in 2021/22 and beyond.
We are grateful to all of our funding partners, donors, and tutors for their dedication to Heart Math Tutoring students!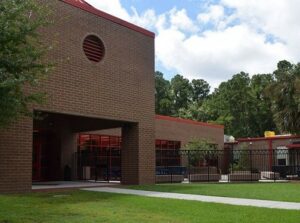 11.16.2021
A group of philanthropists and leaders in Charleston, SC are bringing Heart Math Tutoring to students at Ladson Elementary starting in January 2022! At Ladson Elementary, 30 students across grades 2, ...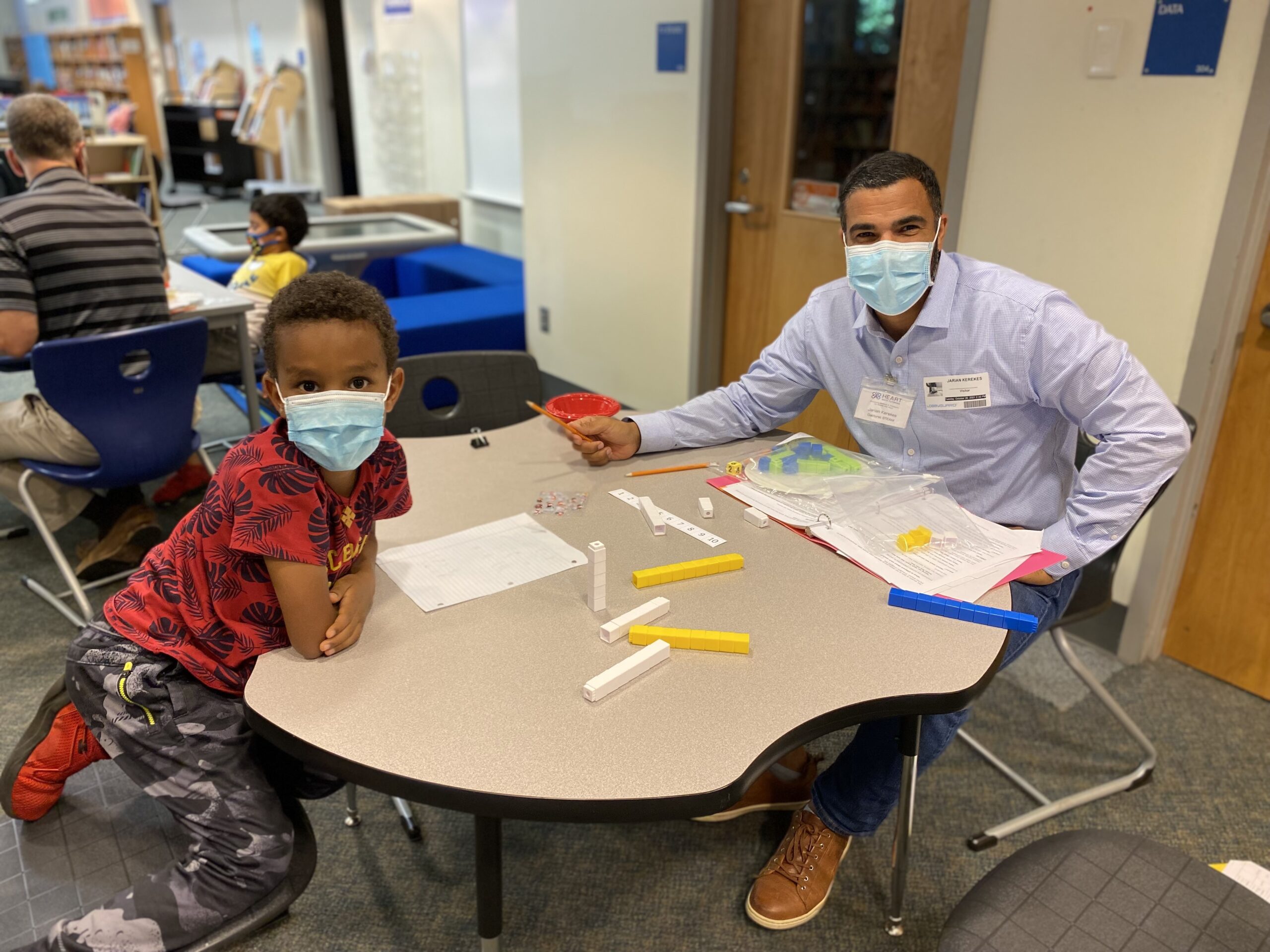 11.01.2021
We are excited to announce one of Heart Math Tutoring's newest funding partners, Equitable Foundation! Equitable Foundation has made a significant pledge of $75,000 over the next three years to ensu...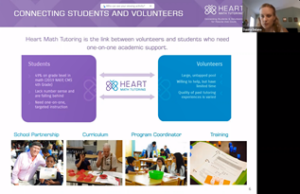 09.20.2021
Heart Math Tutoring staff recorded a 30-minute information session to help prospective tutors learn more about what volunteering is like. If you missed it, watch it below! As of 9/20/21, an additio...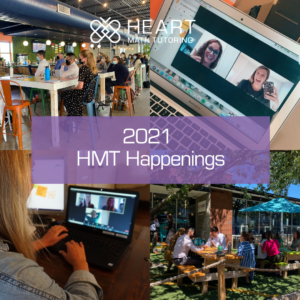 08.19.2021
Want to get involved with Heart Math Tutoring? We have a series of upcoming events for prospective and existing tutors to connect and learn more about Heart Math Tutoring (HMT). Event descripti...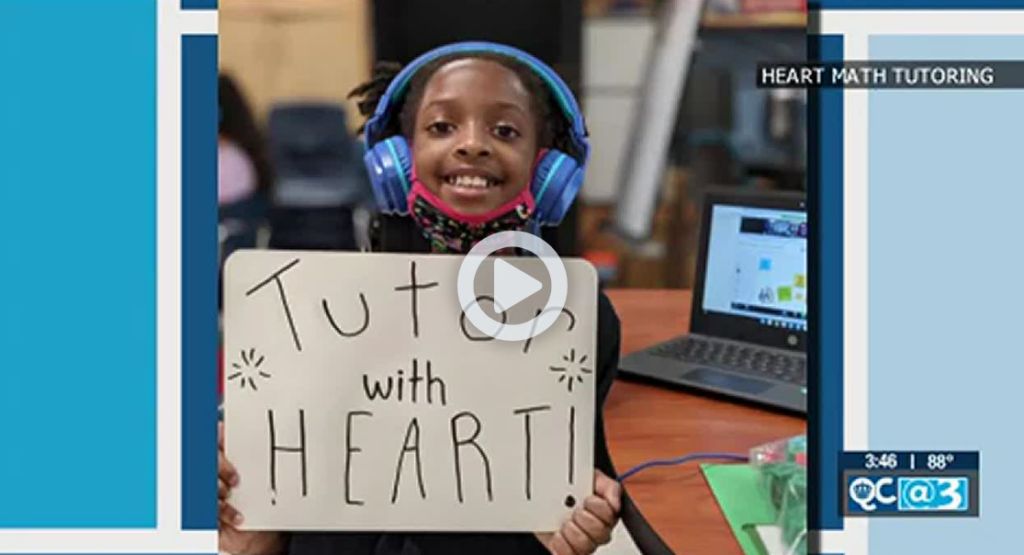 08.06.2021
Heart Math Tutoring's Executive Director, Emily Gaffney, was interviewed during a WBTV segment about volunteering with HMT in the upcoming school year. "You do not need any formal training to b...