Heart Tutoring Staff Participates in Racial Equity Training
May 1, 2020
By Emily Gaffney, Executive Director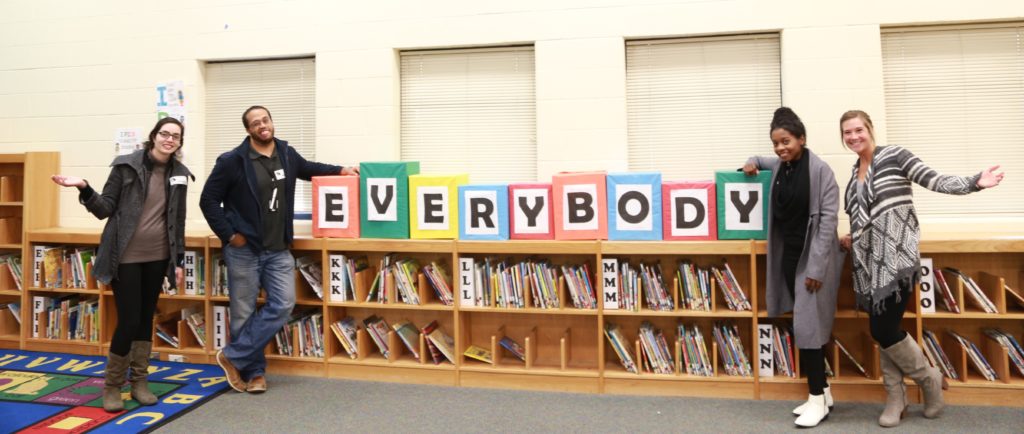 The entire Heart Tutoring staff team recently participated in a series of racial equity trainings led by Justin Perry. Justin Perry's full-time work is in therapy and counseling for teens and adults, and his passion leads him to many other leadership roles in Charlotte including serving on the boards of Community Building Initiative, FFTC Charlotte-Mecklenburg Community Foundation, and One-Meck. We are very grateful to Justin for guiding us in this important stage of our journey and for inspiring us to continue to engage both our heads and our hearts on these topics.
Justin led the group through five sessions over three months:
Definitions and history around racism
Attachment cycles, core beliefs, and psychological impacts of poverty, ACEs, and trauma
Parent experience and expectations
Pyramid of anti-racism and white paradigms
Communication, intent, and impact
I have been blown away by how Justin bridges history, a therapy background, and honest discussion on this important topic. He has taken great care in leading our group. I also thank each team member at Heart Tutoring for trusting each other and for your commitment to seeking the very best for our students.
At Heart Tutoring, over 90% of our students are people of color. While math skills and confidence play a tremendous role in unlocking opportunity in their lives, our students are also impacted by issues of race. Charlotte-Mecklenburg Schools did a thorough job of outlining the predictive link in our community between a person's race and their academic outcomes in their May 2019 report "Breaking The Link."
We know that a more equitable society, where a person's race is not statistically predictive of educational outcomes as early as elementary school and younger, could be a game changer for our students. These facilitated trainings help ensure that we are personally reflecting on issues impacting our community and that our students experience empathy, compassion, and shared ownership while in our program.
We view these efforts as an ongoing journey to build sustained organizational practices that support Diversity, Equity, and Inclusion (DEI) and culturally proficient support of our students and staff. Several sessions also touched on inclusion in the workplace and among our volunteers, with ideas and honest dialogue about ensuring differences are welcomed, celebrated, and cherished.
With this being an ongoing journey and sustained effort, I am grateful for resources and partners in the community who are already helping us plan our next formal training series. In the meantime, I am especially inspired to see our team members lead and teach each other on these topics with increasing frequency every day.
#Gratitude #StudentCentered #GrowthMindset