Category Archives:
Math Matters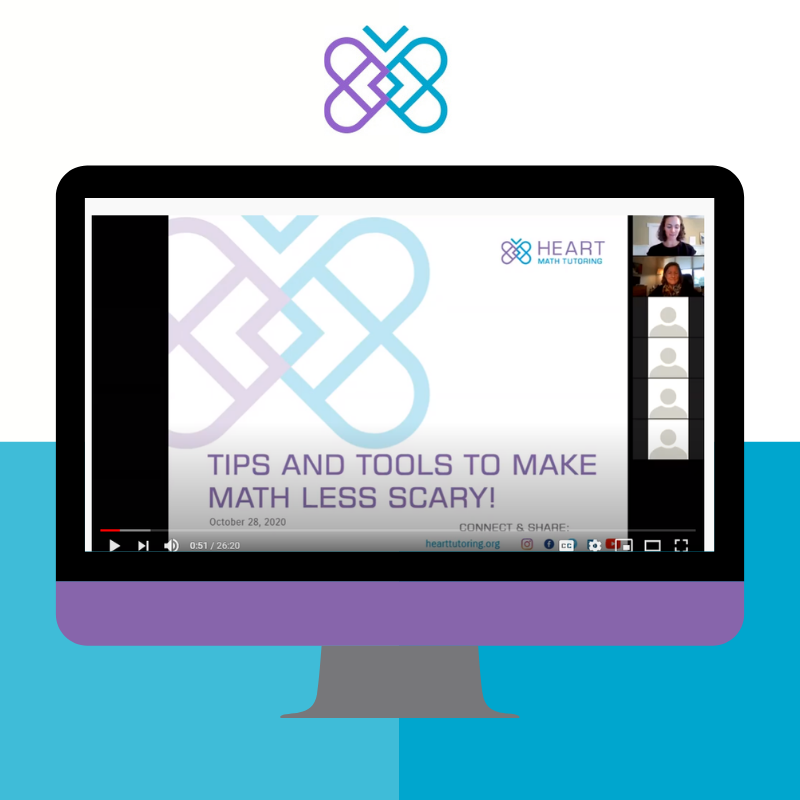 11.11.2020
It was our pleasure to start the Sherpa Spotlight Series with a fun seasonal theme – "Tips and Tricks to Make Math Less Scary"! At Sherpa's invitation, Heart Tutoring's Executive Director Emily Gaffney reviewed the importance of early math skills and shared resources for easy ways parents can support young children in building an understanding of numbers. Gaffney shared, "When children become powerful with numbers, it impacts the rest of their lives – from developing important habits like perseverance, clear thinking, and problem-solving, to feeling … continue reading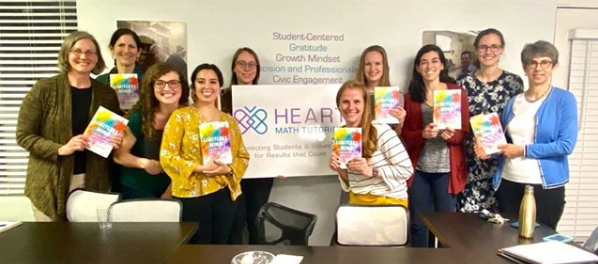 07.13.2020
Earlier this year, several of our volunteers joined Heart staff to participate in Heart Tutoring's first-ever book club. The selected book was Limitless Mind, Jo Boaler's most recent research of fixed versus growth mindsets and the impacts those different notions have, not only in the perceived abilities of students, but also in the attitudes of adults.
Concurrently, Sarah Cover, one of our program managers, completed an online course led by Jo Boaler and based upon the classroom research found in her book, Mathematical Mindsets… continue reading

06.04.2020
Heart Math Tutoring's mission is to ensure all elementary students develop the strong foundation in math and enthusiasm for academics needed for long-term success, by helping schools use volunteers as tutors. During the spring, Heart Tutoring conducted an internal evaluation specifically determining the program's effect on students' long-term success.
Thanks to a data-sharing agreement with Charlotte-Mecklenburg Schools (CMS), Heart Tutoring was able to conduct internal analysis of 30,965 observations of deidentified students using fixed effects regression models by school, year, and grade, or by school-grade-year … continue reading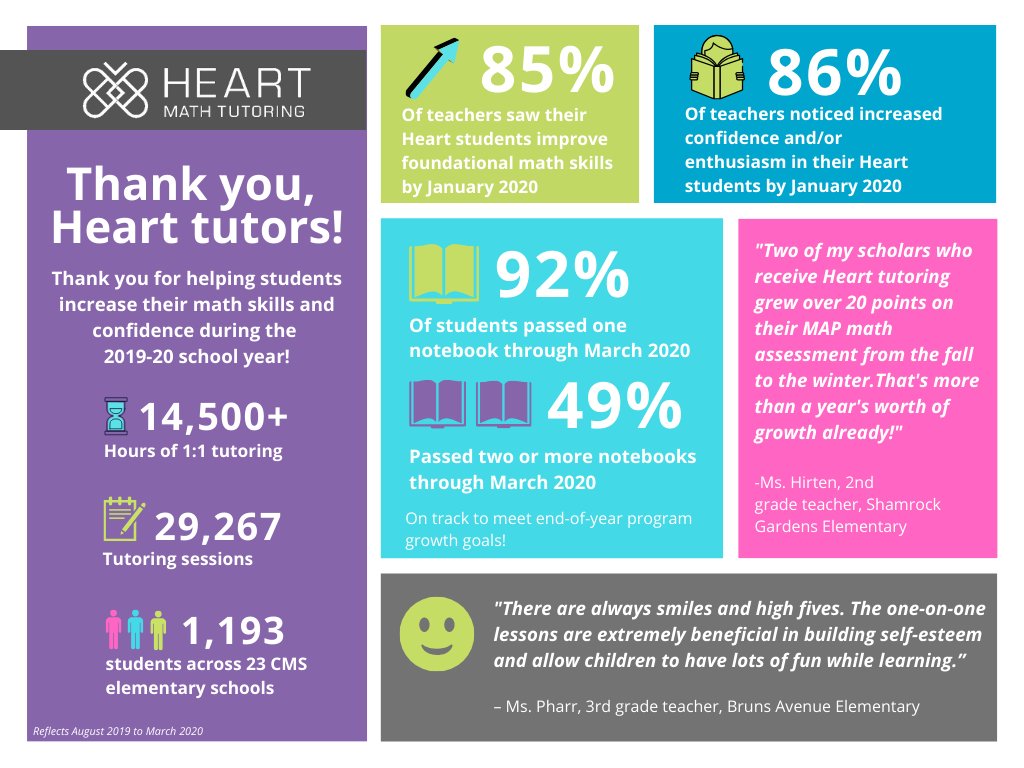 06.03.2020
As we head into the summer, we are excited to celebrate the outstanding academic progress made by nearly 1,200 Charlotte-Mecklenburg Schools (CMS) students during the 2019-20 school year. Although COVID-19 prompted a shortened year of in-school programming, students still made considerable progress during their time in the program!
Here are some of our results:
92% of students passed one notebook and 49% passed two or more notebooks through March 2020 – on track to meet end-of-year program growth goals!
85% of teachers saw improvement in
…
continue reading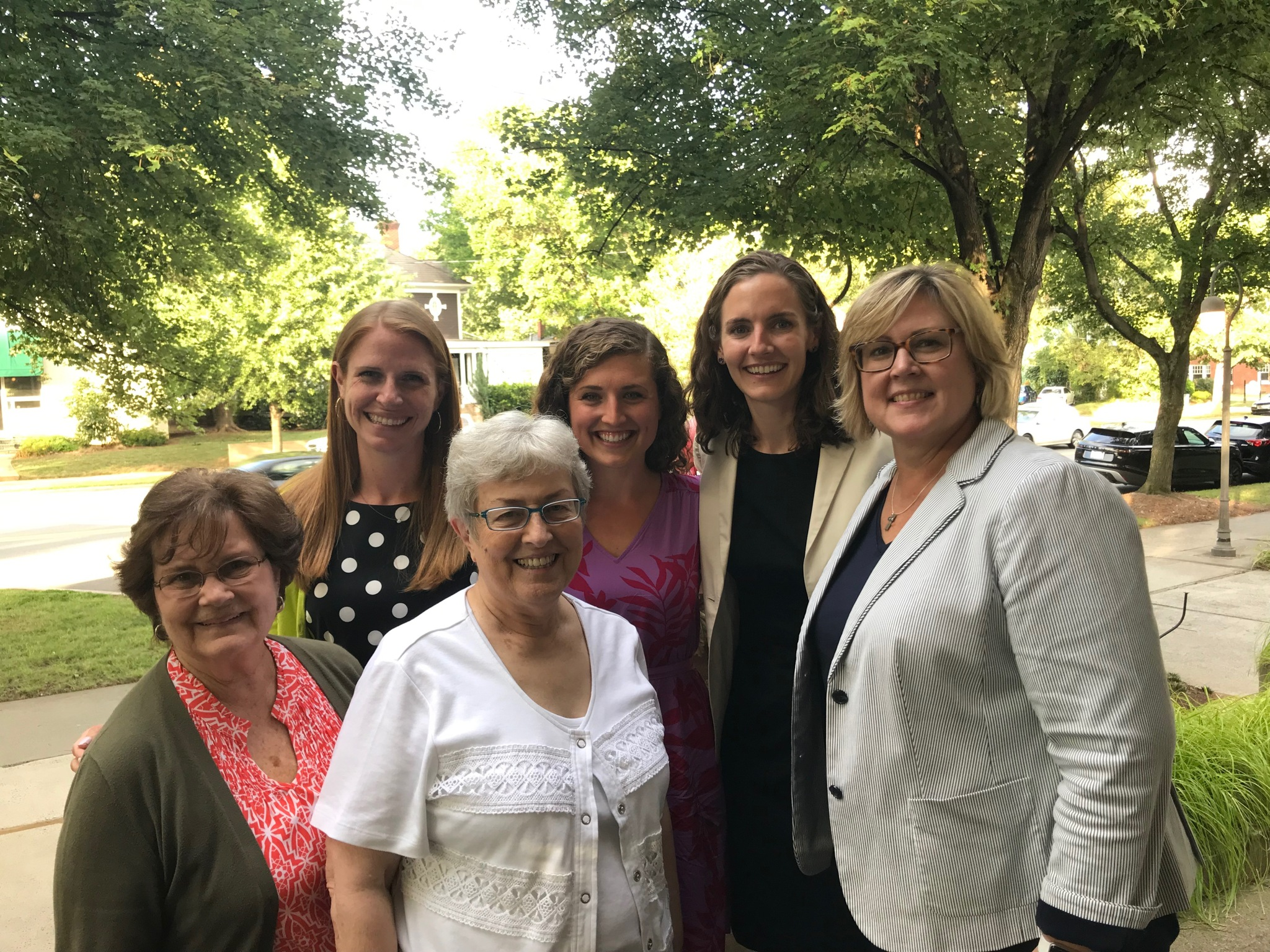 08.06.2019
Earlier this month, we had the opportunity to join educators from around the nation in a week-long training with Kathy Richardson and the Math Perspectives professional development team here in Charlotte. We had the chance to collaborate and encourage one another in creatively and effectively serving our students. As we prepare for a new school year, we are excited to continue growing and strengthening our approach to math instruction.
While the training was geared towards teachers, much of what we learned can be implemented by … continue reading
Monthly Archives