Category Archives:
Math Matters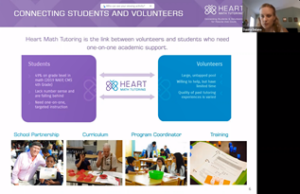 09.20.2021
Heart Math Tutoring staff recorded a 30-minute information session to help prospective tutors learn more about what volunteering is like. If you missed it, watch it below!
As of 9/20/21, an additional 500 volunteers are needed to support elementary students during 2021/22. A few things to keep in mind:
1 hour per week commitment
HMT provides volunteer-friendly lesson plans, training, and staff support during tutoring
No math or tutoring experience required (If you know 7+3 and care about kids, you are qualified!)
Most importantly, elementary
…
continue reading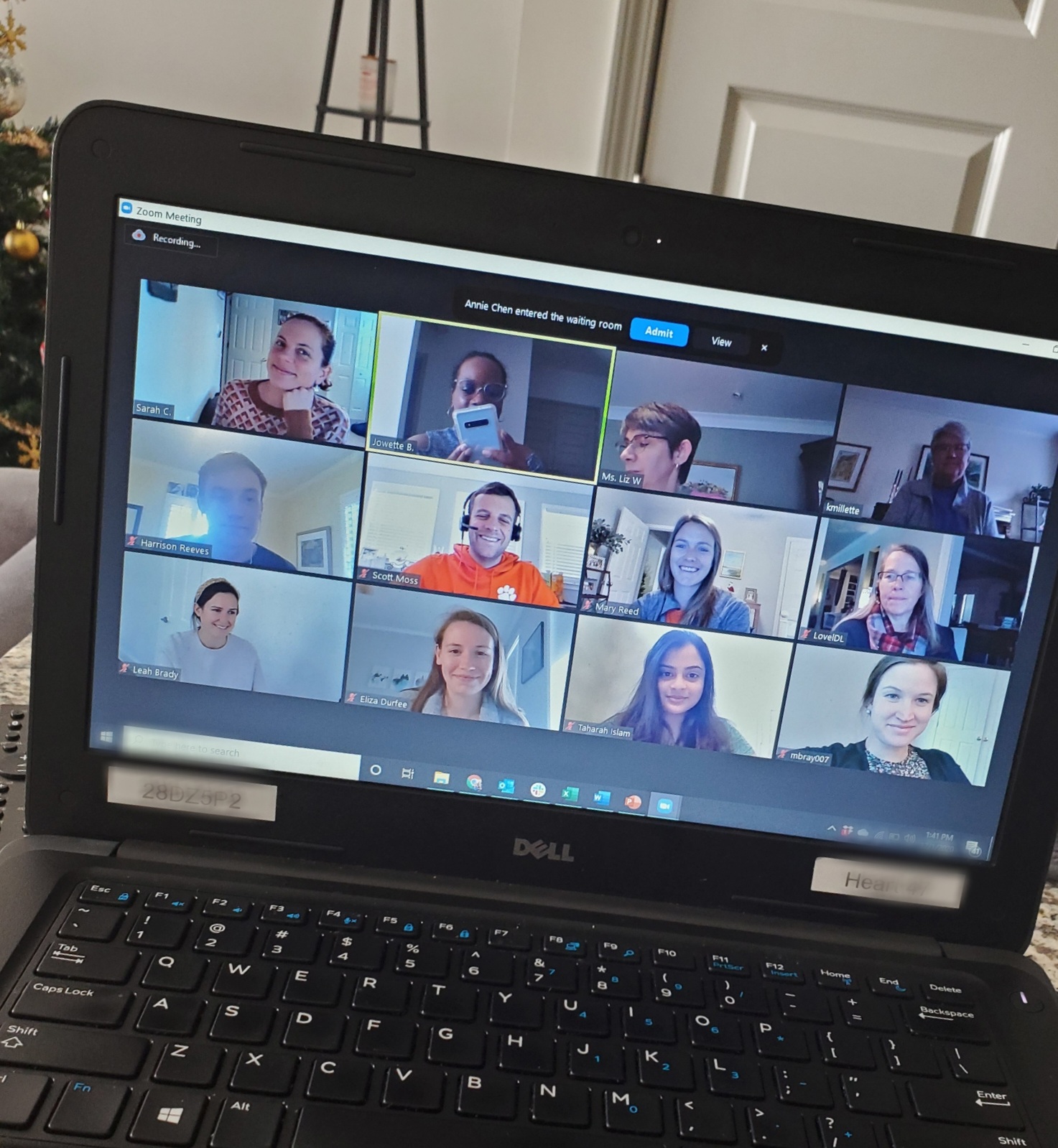 12.02.2020
In November, we finished a second pilot of Heart Tutoring's new virtual program, with many thanks owed to 20 volunteers listed below and to 10 wonderful students and their families.
The group showed tenacity and resilience over seven weeks and had fun connecting over the computer. Remarkably, around half of students passed a curriculum notebook level after 7 weeks of virtual tutoring, matching typical curriculum growth in 9 weeks of the in-person program!
Heart Tutoring staff members designed new curriculum and tutor training materials, tested … continue reading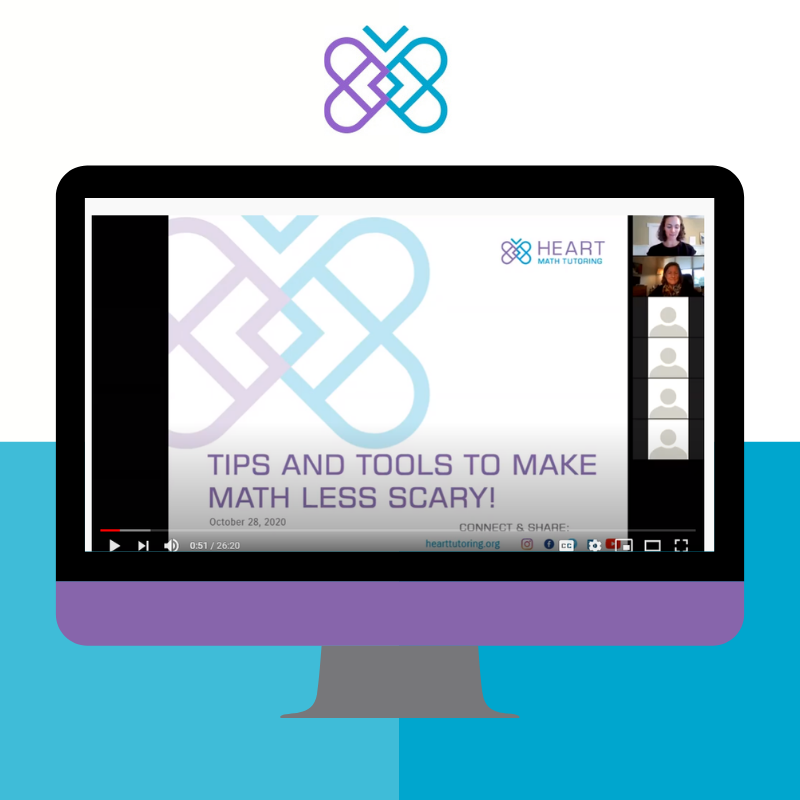 11.11.2020
It was our pleasure to start the Sherpa Spotlight Series with a fun seasonal theme – "Tips and Tricks to Make Math Less Scary"! At Sherpa's invitation, Heart Tutoring's Executive Director Emily Gaffney reviewed the importance of early math skills and shared resources for easy ways parents can support young children in building an understanding of numbers. Gaffney shared, "When children become powerful with numbers, it impacts the rest of their lives – from developing important habits like perseverance, clear thinking, and problem-solving, to feeling … continue reading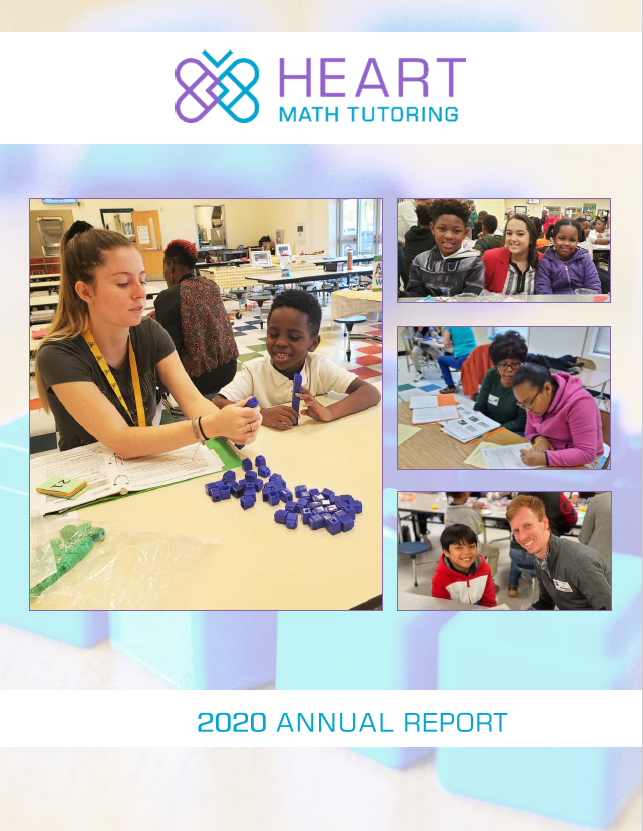 10.06.2020
We are excited to share highlights from 2019/20 in Heart Tutoring's 2020 Annual Report. Support from donors and funding partners provided one-on-one tutoring, math skills, and confidence to 1,193 students across 23 elementary schools last year!
In response to the disruption caused by COVID-19, donors helped Heart expand program offerings for students and establish a virtual tutoring format that will be a new option for reaching more students in the long-term. Read stories, updates, and results from the 2019/20 school year in the report… continue reading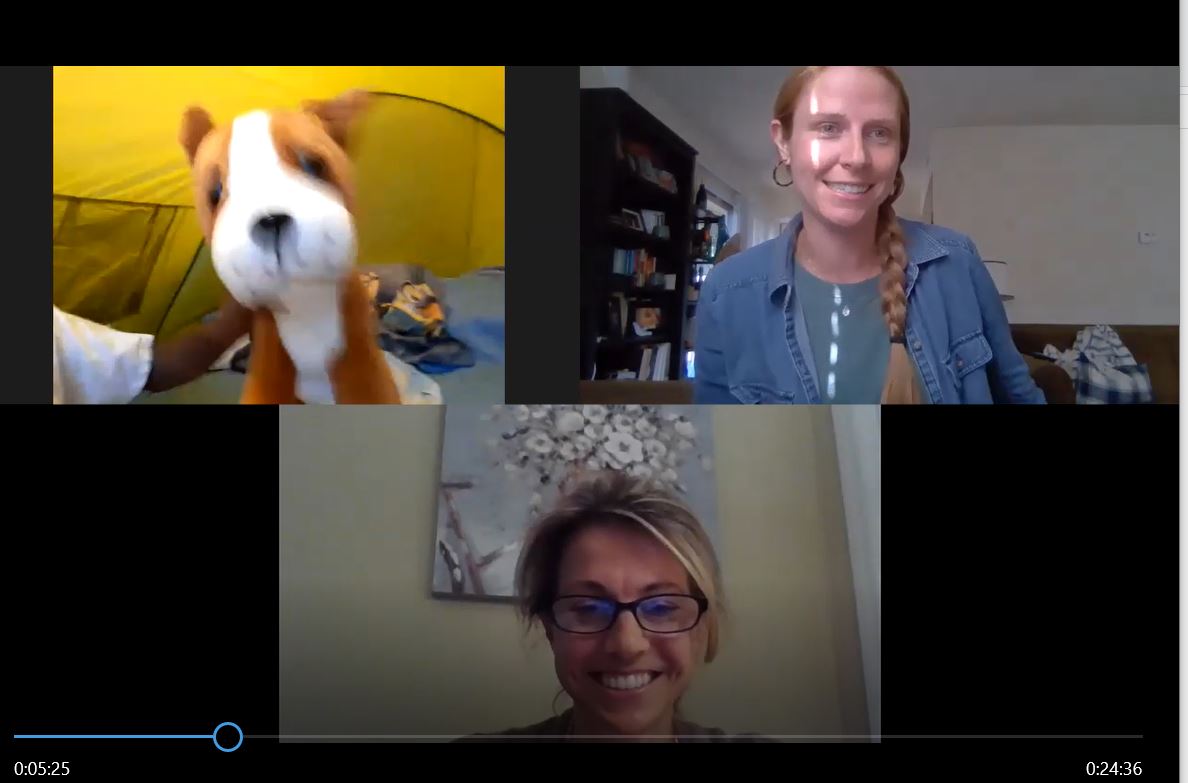 07.21.2020
In response to COVID-19, Heart Tutoring is preparing for a virtual tutoring model for the 2020-21 school year. After a significant amount of time spent researching software programs for math and talking to school principals and other partners, we believe virtual tutoring will be an impactful way to support students in building confidence and strengthening their foundational math skills while still being able to use volunteers as tutors.
Heart staff members tested virtual tutoring with a Summer Pilot program! Thanks to gifts from Pamlico … continue reading
Monthly Archives