Category Archives:
Press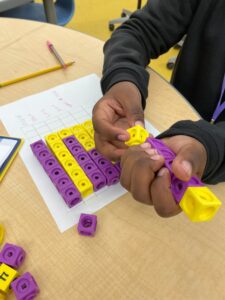 09.11.2023
We are excited to have the work of Heart volunteers and staff highlighted in a recent article by national education news source The 74. The article focuses on the impact of volunteers as tutors and recognizes Heart as an Accelerate grant recipient. Heart's CEO, Emily Elliott Gaffney, is interviewed; she shares how the Accelerate grant will support Heart in scaling geographically and connecting more students with tutors: "[Heart is] excited to contribute to the research related to volunteer-delivered tutoring. We have found volunteers … continue reading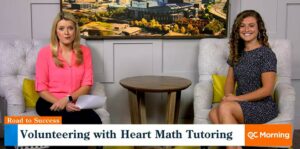 08.16.2023
Heart's Director of Volunteer Operations, Padgett Vaughn, was interviewed on WBTV's QC Morning Show about the need for volunteer tutors to support students with building foundational math skills this fall.
Vaughn provided an overview of Heart's volunteer tutor experience: "[Volunteers] choose the school and the one hour a week that'll work for them. We pair them with a student and they work with the same student all year, playing games, building confidence, and helping that student feel more successful!" Watch the full interview here!
1,300 … continue reading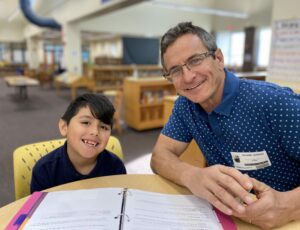 07.24.2023
Heart is excited to officially begin recruiting and training 1,500 volunteers to partner with 1,300 students in the 2023/24 school year! Heart tutors will support students at 26 Charlotte area elementary schools with building foundational math skills and gaining the confidence needed for long-term academic success.
With just 1 hour per week from October to April, you can make an impact! Heart provides everything you need – tutor training, a fun, hands-on curriculum, and an on-site Program Coordinator for support. If you are local to … continue reading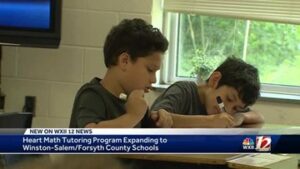 06.09.2023
Heart Math Tutoring is excited to be partnering with Winston-Salem/Forsyth County Schools (WS/FCS) for the 2023/24 school year after unanimous approval from the WS/FCS School Board. The new partnership was recently featured on Winston-Salem's WXII 12 News.
WS/FCS K-12 Mathematics Director, Velvet Simington, told WXII 12 that "teachers in WS/FCS work extremely hard every day to deliver high quality and equitable mathematics instruction to all students, but we do know that as a result of the pandemic, we've got some gaps that were exacerbated. So … continue reading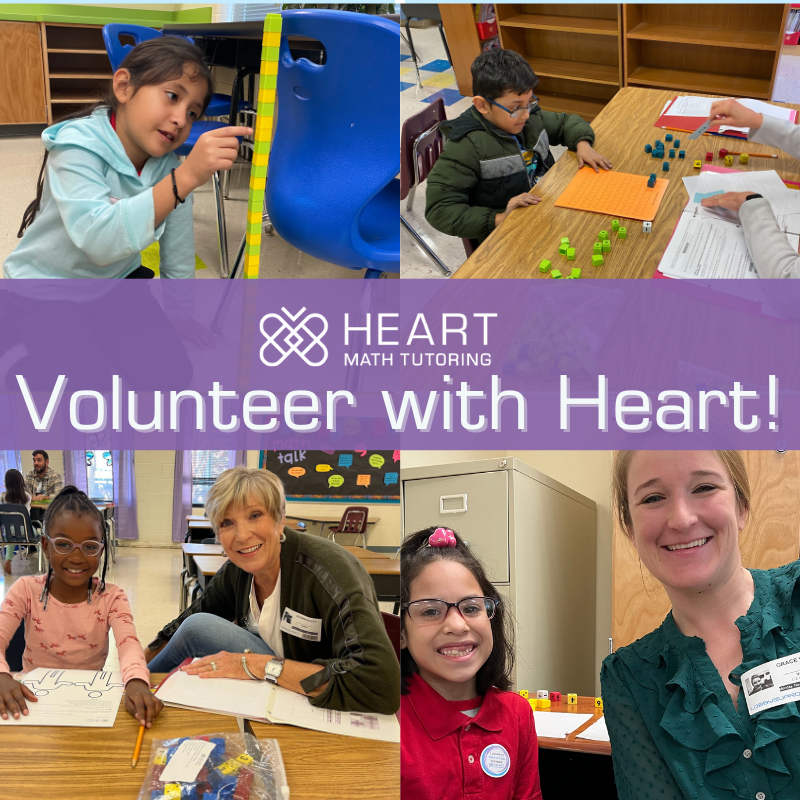 12.02.2022
Heart Math Tutoring was included in several news features this week about Tutor Charlotte's efforts to increase volunteer tutor numbers throughout the city. Read the full article here!
Heart Math Tutoring is looking for 150 additional tutors to support elementary students in building foundational math skills. There are both in-person and virtual tutoring options available. Sign-up here to become a volunteer tutor!
In case you missed it: Heart's work was also highlighted in a November Charlotte Observer article on CMS's efforts to close … continue reading
Monthly Archives