Category Archives:
Heart News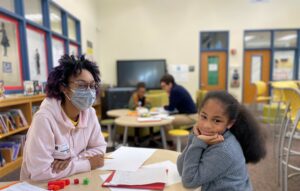 05.25.2023
We are excited to announce that Heart Math Tutoring will receive $250,000 from Accelerate, a national nonprofit working to make high-impact tutoring a standard feature of the American school day!
In addition to being a grant recipient, from May to December 2023, Heart Math Tutoring will join a cohort of ten tutoring providers to participate in Accelerate's new Tutoring Evaluation Accelerator (TEA). Partnering with J-PAL North America, Accelerate intends to "support tutoring providers across the United States to implement data-driven programs and generate … continue reading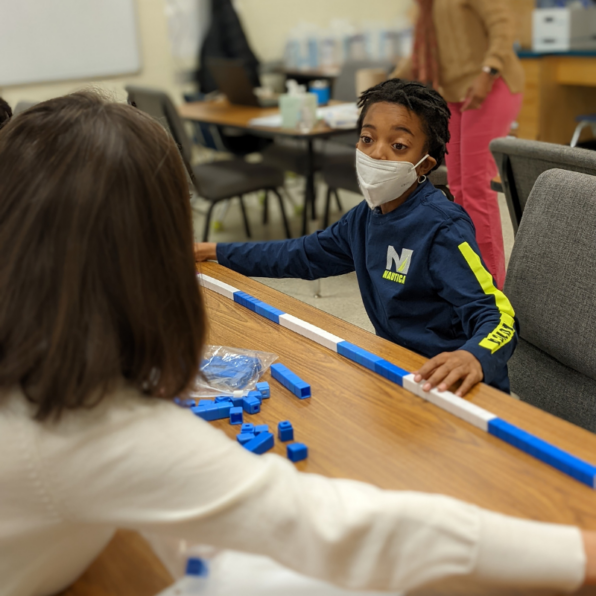 02.22.2022
February is our final push to match volunteers with students for the remainder of the 2021/22 tutoring year. Now through the end of April would be a great time for a friend, family member, colleague, or neighbor to join 1,100 current Heart Math Tutoring volunteers and give tutoring a try! 105 Heart students currently need a second tutor, and others are on a waiting list.
You can help spread the word and refer a friend by using the templates below! Your friends can choose their … continue reading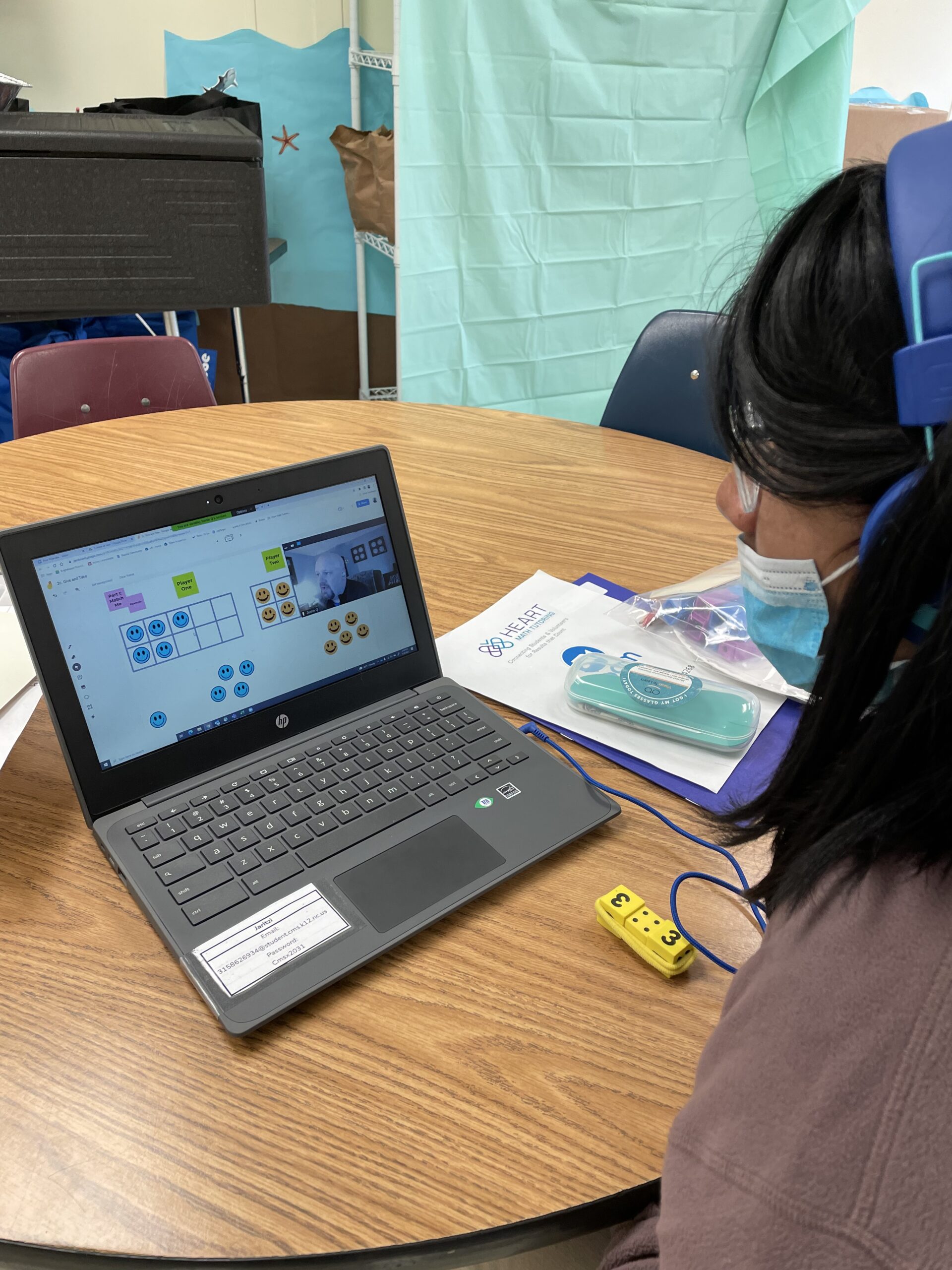 12.13.2021
Emily Gaffney, Executive Director
Students in 10 of Heart Math Tutoring's 23 school sites (43%) gather in a tutoring room and log into Zoom to meet with volunteers who are offsite. The new virtual model reflects a tremendous opportunity to reach more students going forward, tapping into volunteers with time limitations and geographic constraints. But how is it going so far? Hint: it's an upgrade from the virtual model of 2020/21!
Brenda, a UNC Charlotte Education major, comes to Hidden Valley Elementary from 7:45-8:45AM and … continue reading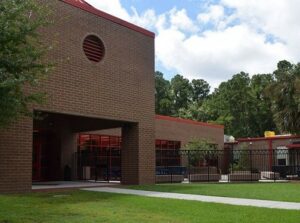 11.16.2021
A group of philanthropists and leaders in Charleston, SC are bringing Heart Math Tutoring to students at Ladson Elementary starting in January 2022! At Ladson Elementary, 30 students across grades 2, 4, and 5 will meet with volunteer tutors each week to build foundational math skills and confidence.
Located 30 minutes from downtown Charleston, Ladson Elementary is near Summerville, SC and Charleston Southern University, at exit 221B off of I-26.
We're calling all volunteers!!! Please sign up here! As a volunteer, you:
…
continue reading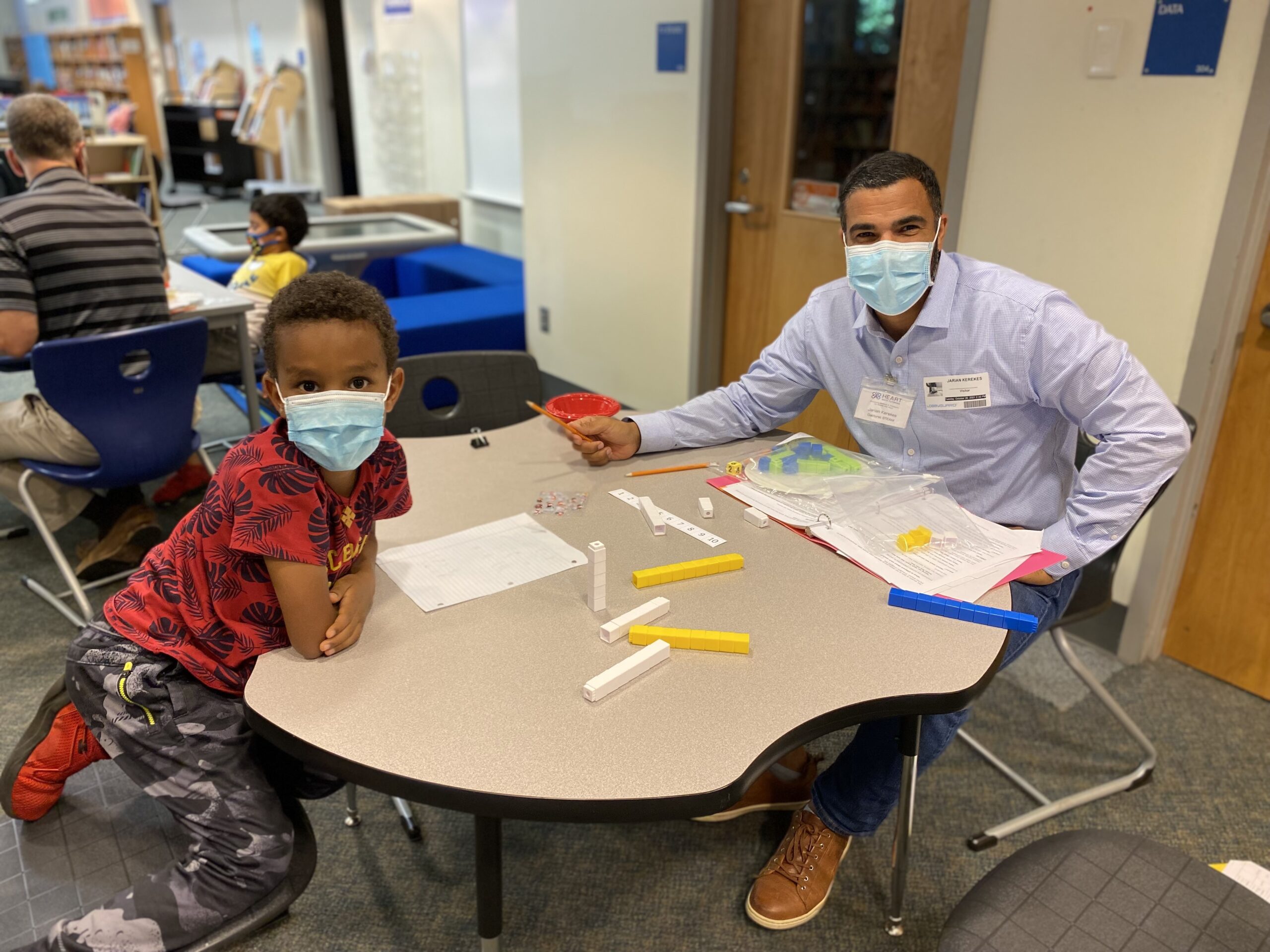 11.01.2021
We are excited to announce one of Heart Math Tutoring's newest funding partners, Equitable Foundation! Equitable Foundation has made a significant pledge of $75,000 over the next three years to ensure elementary students develop a strong foundation in math and enthusiasm for academics through Heart Math Tutoring!
This grant will sponsor a school site in 2022/23 and 2023/24, where 50 students will receive 1:1 tutoring twice per week from October – May. Funding provides tutoring materials for students, family engagement, and a dedicated Program Coordinator … continue reading
Monthly Archives