Category Archives:
Grants and Funding News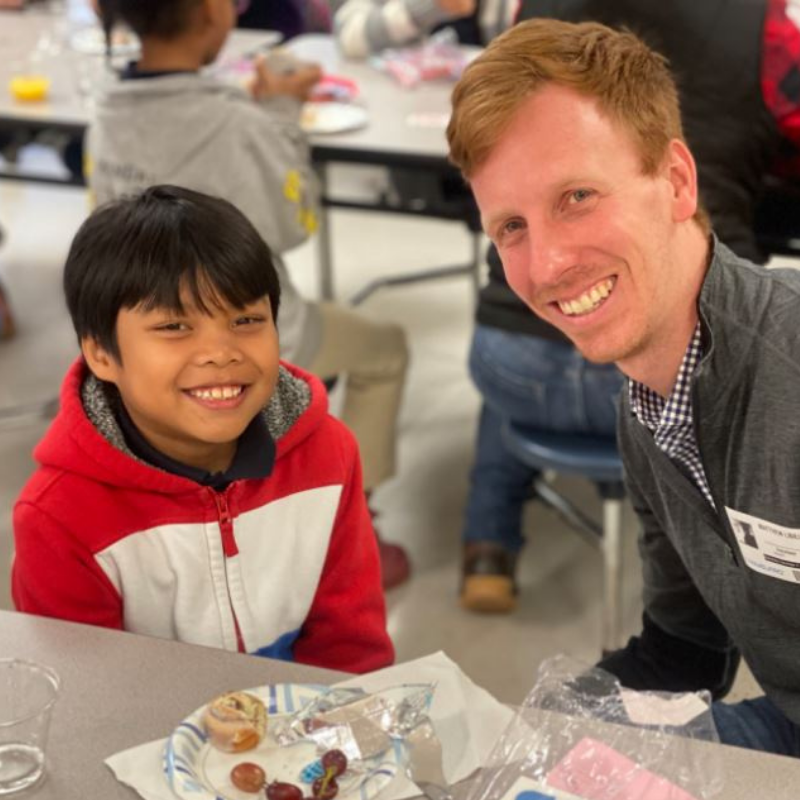 02.12.2021
We are excited to announce recent grant awards from dedicated funding partners Faison and Global Endowment Management ("GEM") Foundation. Combined, these significant grants will cover the cost of Heart Tutoring's partnership with approximately two school sites, enabling ~100 students to receive 1:1 math tutoring throughout the 2021/22 school year.
The 2021/22 school year will be Faison's fifth year as a Heart Tutoring school sponsor. The recent $50,000 grant will provide tutoring materials for students, family engagement, and a dedicated Program Coordinator for one of Heart … continue reading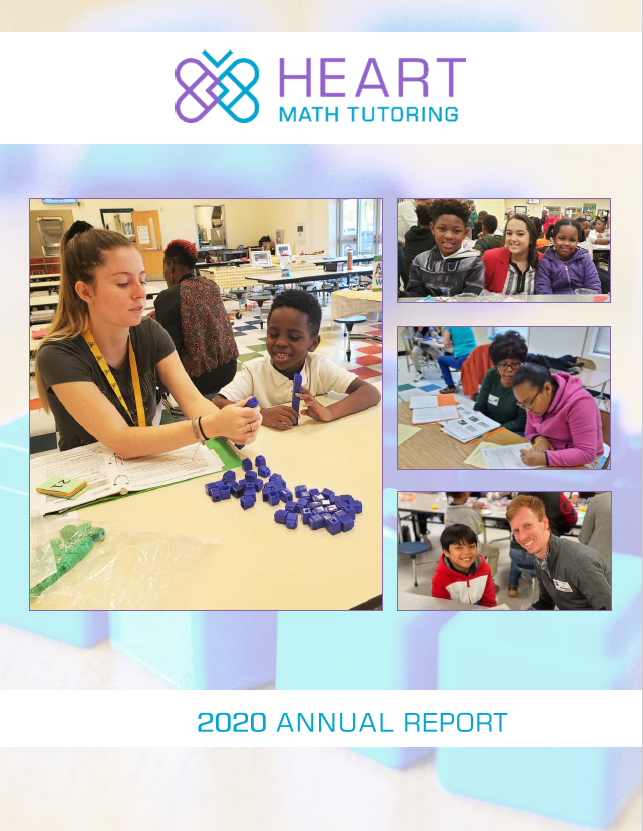 10.06.2020
We are excited to share highlights from 2019/20 in Heart Tutoring's 2020 Annual Report. Support from donors and funding partners provided one-on-one tutoring, math skills, and confidence to 1,193 students across 23 elementary schools last year!
In response to the disruption caused by COVID-19, donors helped Heart expand program offerings for students and establish a virtual tutoring format that will be a new option for reaching more students in the long-term. Read stories, updates, and results from the 2019/20 school year in the report… continue reading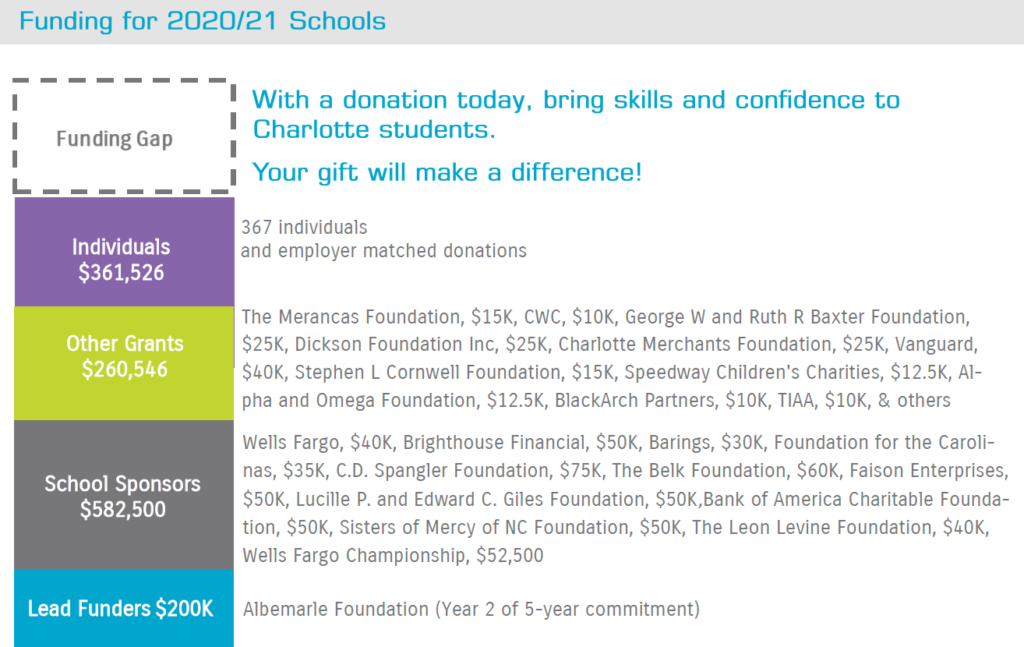 06.26.2020
Although COVID-19 prompted a shortened year of in-school programming, our donors have continued providing math skills and mentorship to Heart Tutoring students. We are wrapping up a successful, albeit different year, and as we plan our program model for the 2020/21 school year, our goal is to serve 1,130 Charlotte students in a virtual format knowing that after summer break, students will need our support more than ever.
Over the past few months, new Heart resources have been shared with school partners, students, and … continue reading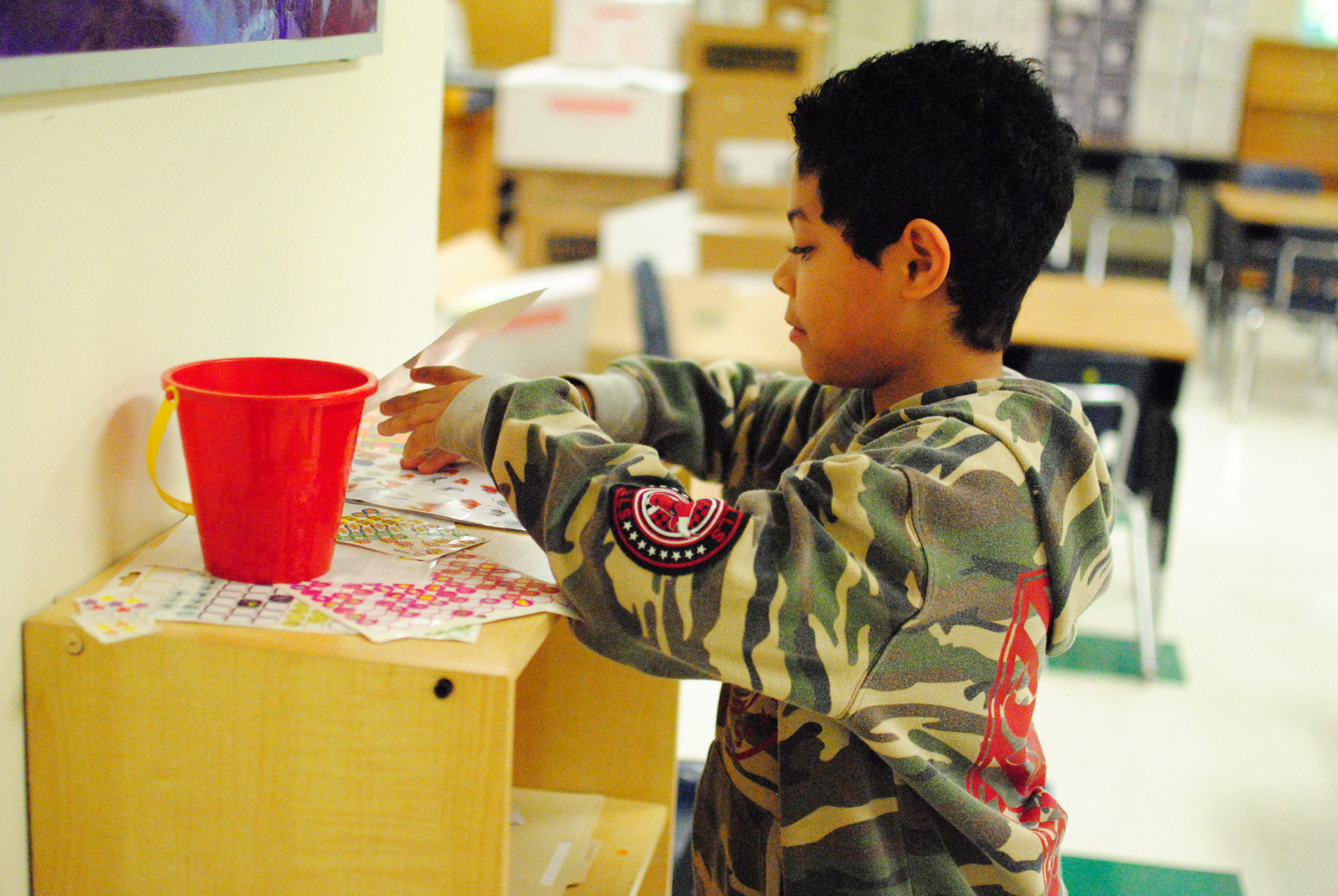 04.02.2020
Heart Tutoring, currently partnering with twenty-three high need elementary schools, is raising funds to serve 1,200 students in 2020/21. As of March 30th, more than 30 organizations and 330 individuals have contributed $1,161,237 – thank you! An additional ~$350,000 is needed by June 30th, 2020.
Heart Tutoring recently received renewed support from five long term funding partners. Wells Fargo, Sisters of Mercy of NC Foundation and Charlotte Woman's Club have been supporting Heart students since 2014, and recent grants from Barings and TIAA … continue reading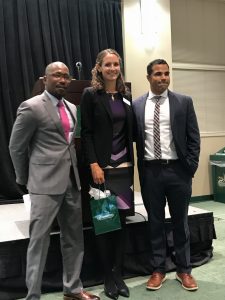 11.13.2018
Today, UNC Charlotte and TIAA partnered to host the "Making A Difference in the Community" Luncheon to honor Charlotte-area Difference Makers in recognition of TIAA's centennial anniversary. On this #WorldKindnessDay2018, as we 'celebrate and promote good deeds', Executive Director Emily Elliott was among five individuals honored for making a significant difference in the Charlotte community.
"It is exciting to see the work of our volunteers and students getting recognized, and I am honored to accept this recognition on their behalf! If you are … continue reading
Monthly Archives