Category Archives:
Grants and Funding News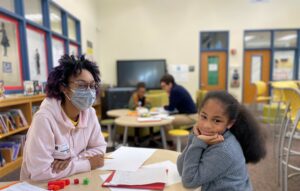 05.25.2023
We are excited to announce that Heart Math Tutoring will receive $250,000 from Accelerate, a national nonprofit working to make high-impact tutoring a standard feature of the American school day!
In addition to being a grant recipient, from May to December 2023, Heart Math Tutoring will join a cohort of ten tutoring providers to participate in Accelerate's new Tutoring Evaluation Accelerator (TEA). Partnering with J-PAL North America, Accelerate intends to "support tutoring providers across the United States to implement data-driven programs and generate … continue reading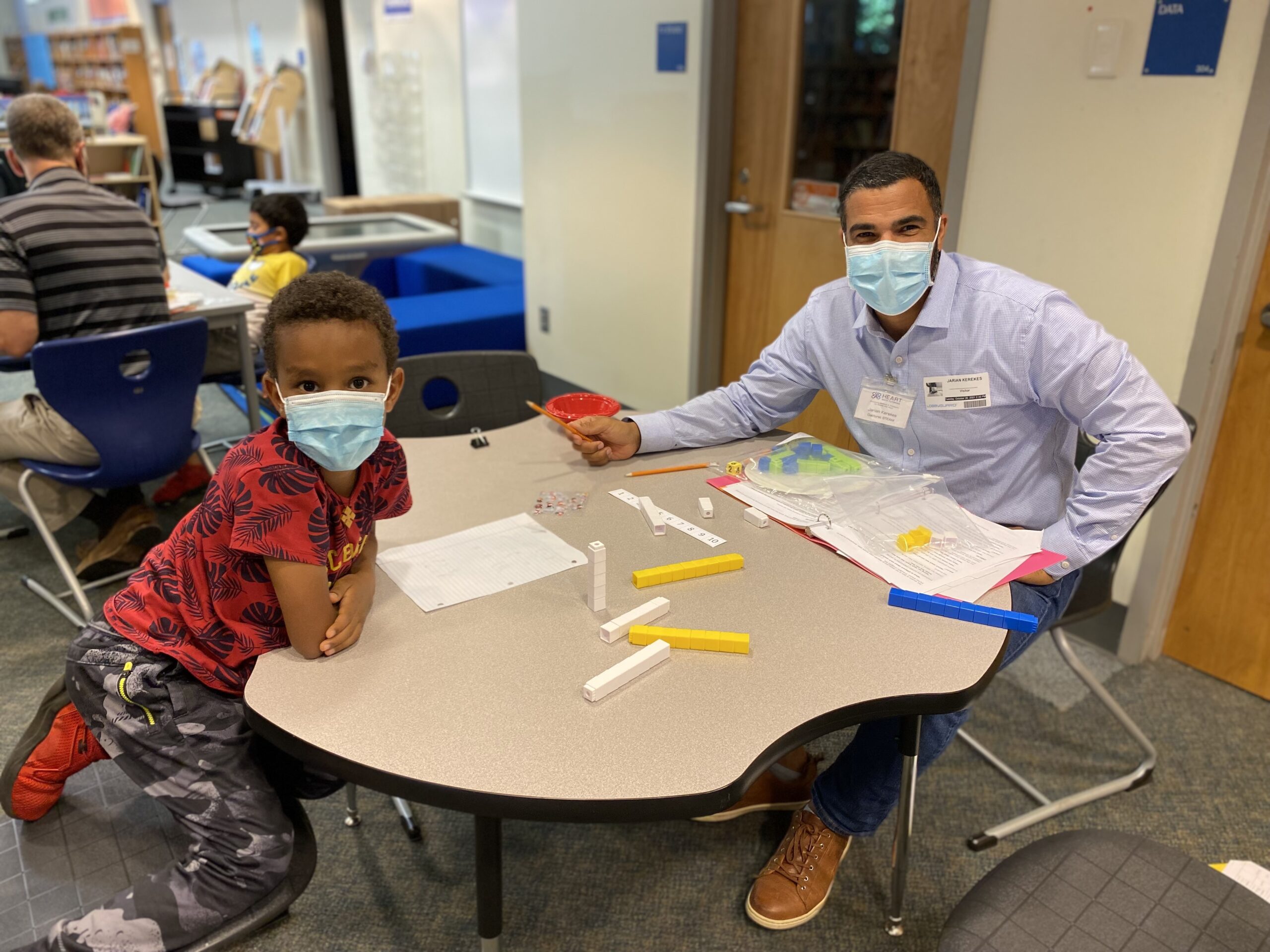 11.01.2021
We are excited to announce one of Heart Math Tutoring's newest funding partners, Equitable Foundation! Equitable Foundation has made a significant pledge of $75,000 over the next three years to ensure elementary students develop a strong foundation in math and enthusiasm for academics through Heart Math Tutoring!
This grant will sponsor a school site in 2022/23 and 2023/24, where 50 students will receive 1:1 tutoring twice per week from October – May. Funding provides tutoring materials for students, family engagement, and a dedicated Program Coordinator … continue reading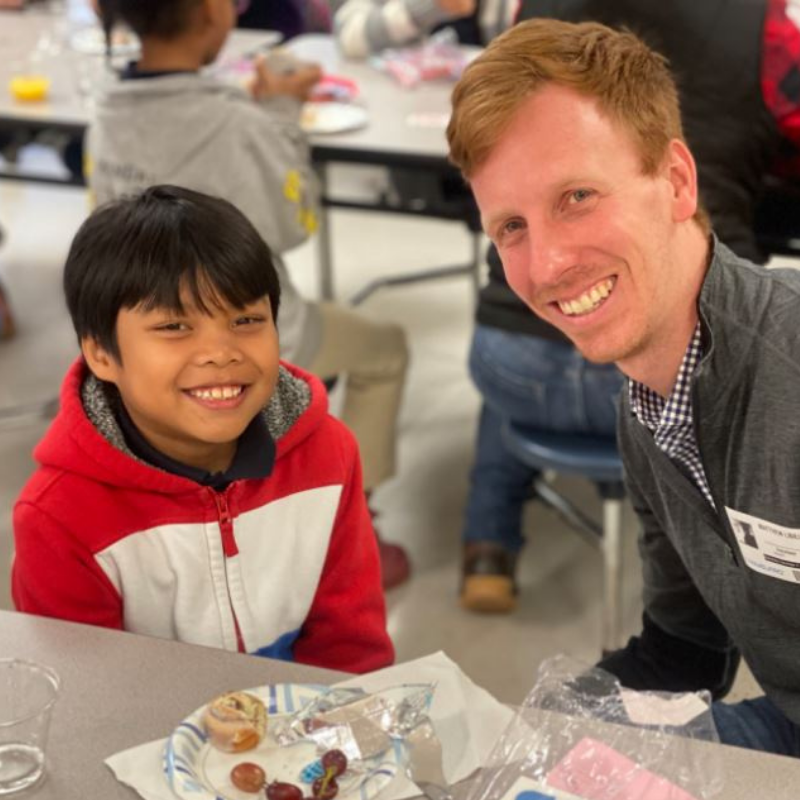 02.12.2021
We are excited to announce recent grant awards from dedicated funding partners Faison and Global Endowment Management ("GEM") Foundation. Combined, these significant grants will cover the cost of Heart Tutoring's partnership with approximately two school sites, enabling ~100 students to receive 1:1 math tutoring throughout the 2021/22 school year.
The 2021/22 school year will be Faison's fifth year as a Heart Tutoring school sponsor. The recent $50,000 grant will provide tutoring materials for students, family engagement, and a dedicated Program Coordinator for one of Heart … continue reading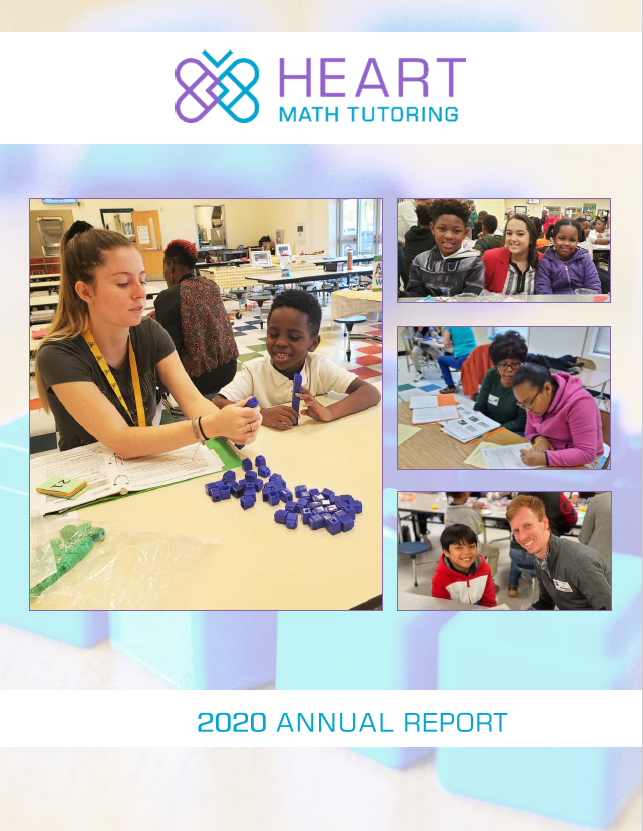 10.06.2020
We are excited to share highlights from 2019/20 in Heart Tutoring's 2020 Annual Report. Support from donors and funding partners provided one-on-one tutoring, math skills, and confidence to 1,193 students across 23 elementary schools last year!
In response to the disruption caused by COVID-19, donors helped Heart expand program offerings for students and establish a virtual tutoring format that will be a new option for reaching more students in the long-term. Read stories, updates, and results from the 2019/20 school year in the report… continue reading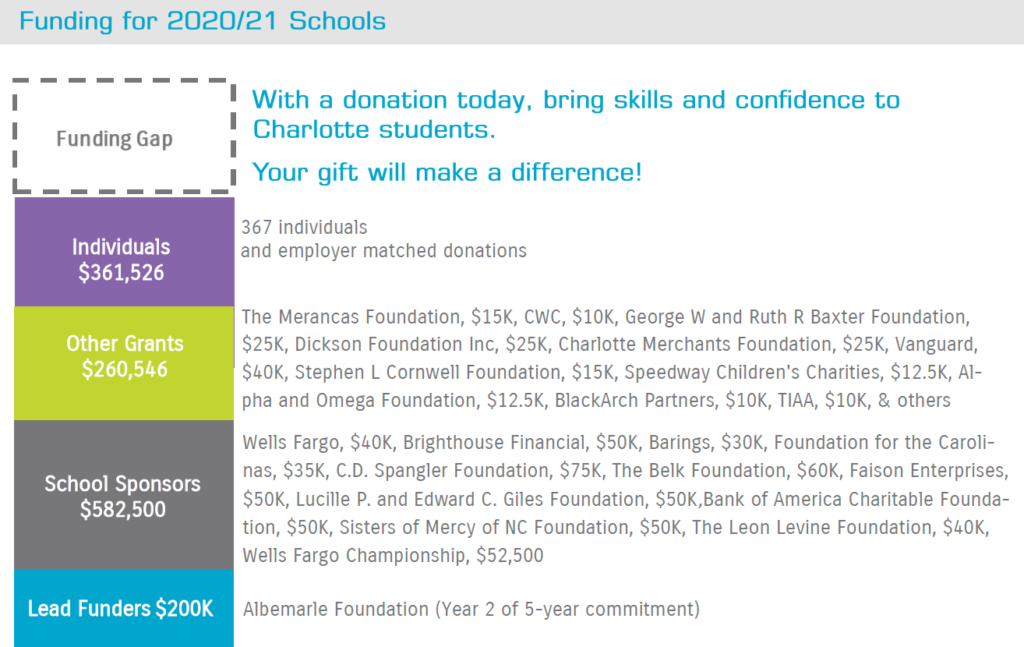 06.26.2020
Although COVID-19 prompted a shortened year of in-school programming, our donors have continued providing math skills and mentorship to Heart Tutoring students. We are wrapping up a successful, albeit different year, and as we plan our program model for the 2020/21 school year, our goal is to serve 1,130 Charlotte students in a virtual format knowing that after summer break, students will need our support more than ever.
Over the past few months, new Heart resources have been shared with school partners, students, and … continue reading
Monthly Archives