Category Archives:
Uncategorized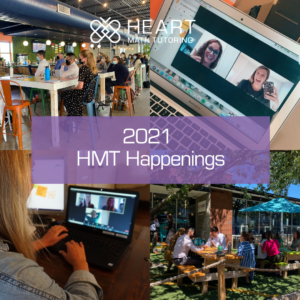 08.19.2021
Want to get involved with Heart Math Tutoring?
We have a series of upcoming events for prospective and existing tutors to connect and learn more about Heart Math Tutoring (HMT). Event descriptions are below. We can't wait to reconnect with you!
HMT Virtual Information Sessions 9/1 from 12:00-12:30 PM and 9/14 from 9:00-9:30 AM
HMT is hosting a series of virtual information sessions to provide an opportunity for prospective tutors to hear more about our program before signing up to become a tutor. We will … continue reading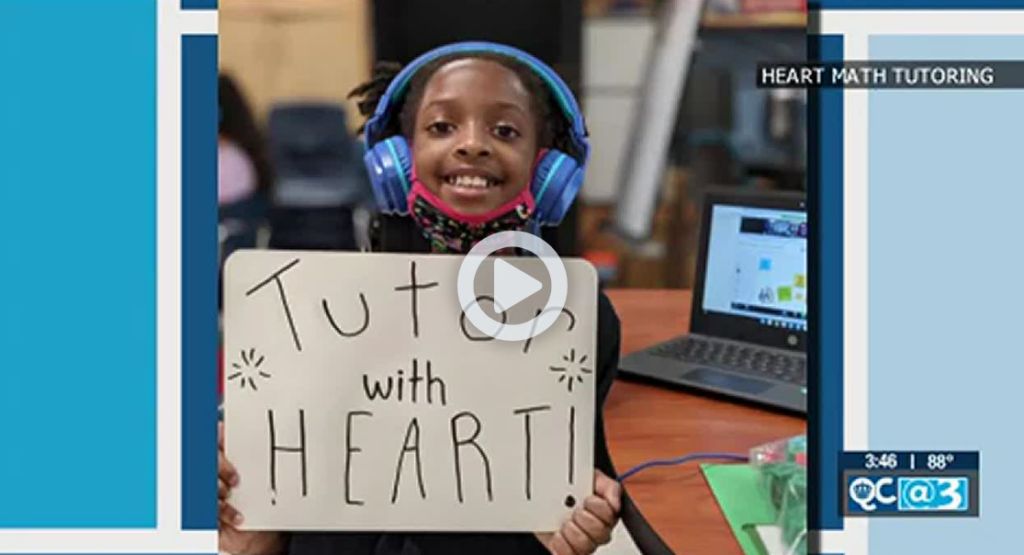 08.06.2021
Heart Math Tutoring's Executive Director, Emily Gaffney, was interviewed during a WBTV segment about volunteering with HMT in the upcoming school year.
"You do not need any formal training to be a volunteer tutor! The point is that kids can understand how numbers work, and they have someone there encouraging them." Gaffney said. Catch the full interview here!
Heart Math Tutoring is looking for 1,400 volunteer tutors to provide individualized math support for students this year. In-person and virtual opportunities are available. Sign up to … continue reading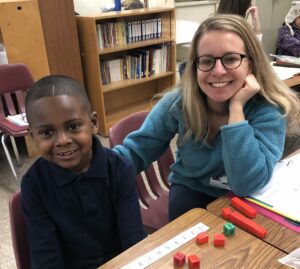 07.30.2021
Kelsey Noonan is about to begin her fourth year as a Heart tutor! She spoke with us to share her experience tutoring students, both in-person and virtually due to COVID-19.
Q: How did you get involved with Heart Math Tutoring?
I heard about Heart [Math Tutoring] through one of my coworkers at PWC. Her husband initially got involved through his position at Bank of America, she decided to tutor as well. She shared the opportunity with the rest of the team; she spoke very highly … continue reading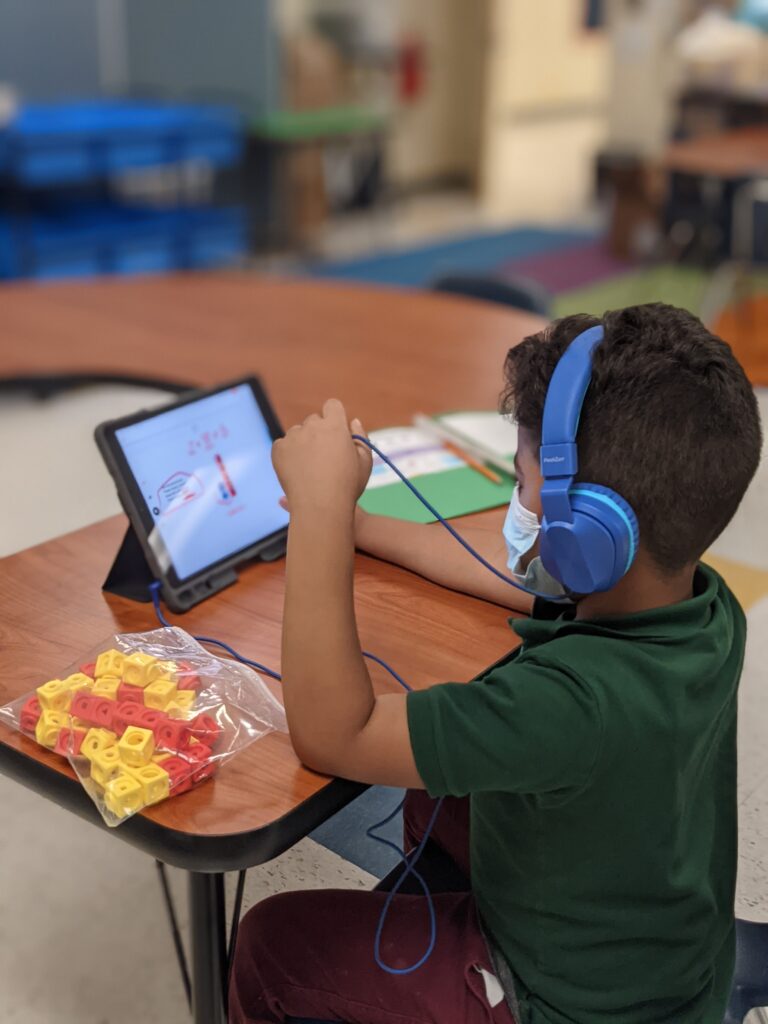 07.28.2021
Camp CMS is in session and Heart Math Tutoring is joining in on the fun! Camp CMS is a free, six-week, in-person summer learning experience for K-12 students. The students attend camp Monday through Thursday and are provided support in reading, math and science, plus physical activities and enrichment.
Heart Math Tutoring has partnered with Camp CMS to provide one on one math support for 1st through 5th grade students based in Sterling Elementary and Huntingtowne Farms Elementary. Our program coordinators are physically … continue reading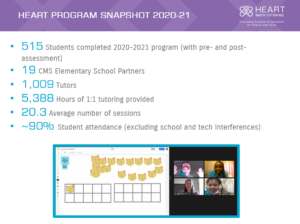 06.17.2021
We are excited to celebrate the progress made by 515 students in Heart Math Tutoring's first-ever year of fully virtual tutoring! Individualized tutoring is more important than ever in the wake of COVID-19, and we are grateful to all 1,009 of our tutors, as well families, teachers, and donors, for their dedication to supporting students in an unprecedented year.
Here are some results from the 2020/21 program year:
90% of Heart students demonstrated growth or mastery on one or more new HMT concepts.
92% of
…
continue reading
Monthly Archives