Staff Spotlight: Amy Sinclair, Development Director
July 11, 2016
Heart has hired Amy Sinclair as development director, responsible for leading Heart's fund development strategy, including work with foundations, corporations, donors, and funding partners.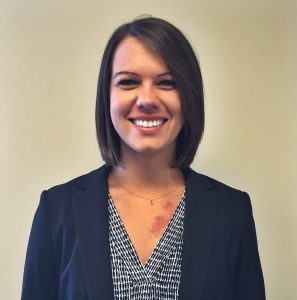 A Los Angeles native, Amy moved to North Carolina in 2008 to attend Davidson College. She graduated with a degree in Psychology and a minor in Spanish. Before joining Heart, Amy was the Manager of Corporate and Foundation Relations at Charlotte Rescue Mission. She is passionate about leading Heart's development efforts during this season of growth.
Amy is currently an active member of Charlotte's Association of Fundraising Professionals chapter where she serves on committees that provide outreach opportunities for the philanthropic community.
Amy believes that tutoring can serve as an agent of change in the lives of all students. She looks forward to tutoring with Heart this fall.
Here are Amy's answers to our Spotlight questions:
Who was your best teacher and why? Ms. Fort, my 3rd grade teacher made learning exciting and engaging. Everything she did was activity based and she loved her students. Her classroom felt like a safe place.
What is your favorite book? Les Miserables, by Victor Hugo.
What is your most interesting talent? I can ride a unicycle and juggle at the same time.