Upcoming Heart events!
July 10, 2019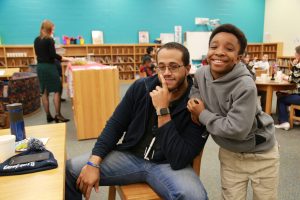 Want to get more involved with Heart Tutoring?
We have a series of events/gatherings where potential and existing tutors can connect. Upcoming events are listed below! Most of all, we hope you will join us in the schools by signing up here.
Upcoming Spring Events
Interested in attending one of our events? Sign-up below! We hope to see you soon!
See details of events below!
Community Events
Tuesday, March 31st at 6:00 PM – Resilience Film Screening at Myers Park United Methodist at Francis Chapel
Thursday, April 22nd at 5:00 PM – Heart Ice Cream Socials for Math Month & Volunteer Week!
End of Year Tutor Thank You Party!
Thursday, May 21st at 6:00 PM – End of Year Tutor Thank You Party! – Location TBD
If you would like to receive additional information and resources through our Deeper Dive newsletter, please email kelsey.ripley@hearttutoring.org to subscribe!