A Word from Heart Teachers
February 3, 2022
Our teachers are some of Heart's strongest partners. We appreciate all they do for students! We had the pleasure of talking with two amazing teachers: Ms. Talesha Douglas, a 4th grade math teacher at Oakhurst STEAM Academy, and Mr. Tarvis Ridges, a 2nd grade teacher at Westerly Hills Academy who was recently named Teacher of the Year at Westerly. This is Oakhurst's first year of partnership with Heart while Westerly has been a longtime partner. Both teachers have differing perspectives of our program, but a similar appreciation for the support provided for students!
We asked Ms. Doulgas what her impression of the program was thus far, being the first year of partnership at Oakhurst. She responded, "My impression of the program so far is that I am blown away at the dedication the volunteers have to help the students. The consistency is admirable especially when students are excited to remind me that they have Heart and when other students who are not a part of the program ask to go with the volunteers." Mr. Ridges echoed these sentiments saying, "I'm always impressed with the Heart program. I notice growth in students' math skills and it's always exciting to see how eager students are to go to tutoring." Both Douglas and Ridges have noticed significant improvements in Heart students' math skills. Ridges shared that one student in particular showed incredible growth on a recent assessment. "I have seen the students make the effort to go back and correct their thinking. I have also seen improvement in their efforts when it comes to fluency and foundational skills," said Douglas. Mr. Ridges is in a unique position of having 'looped' with his class, meaning he taught the same students he currently has last year in 1st grade. "I've seen consistent growth since last year [in students that participated in Heart last year and this year]," Ridges shared.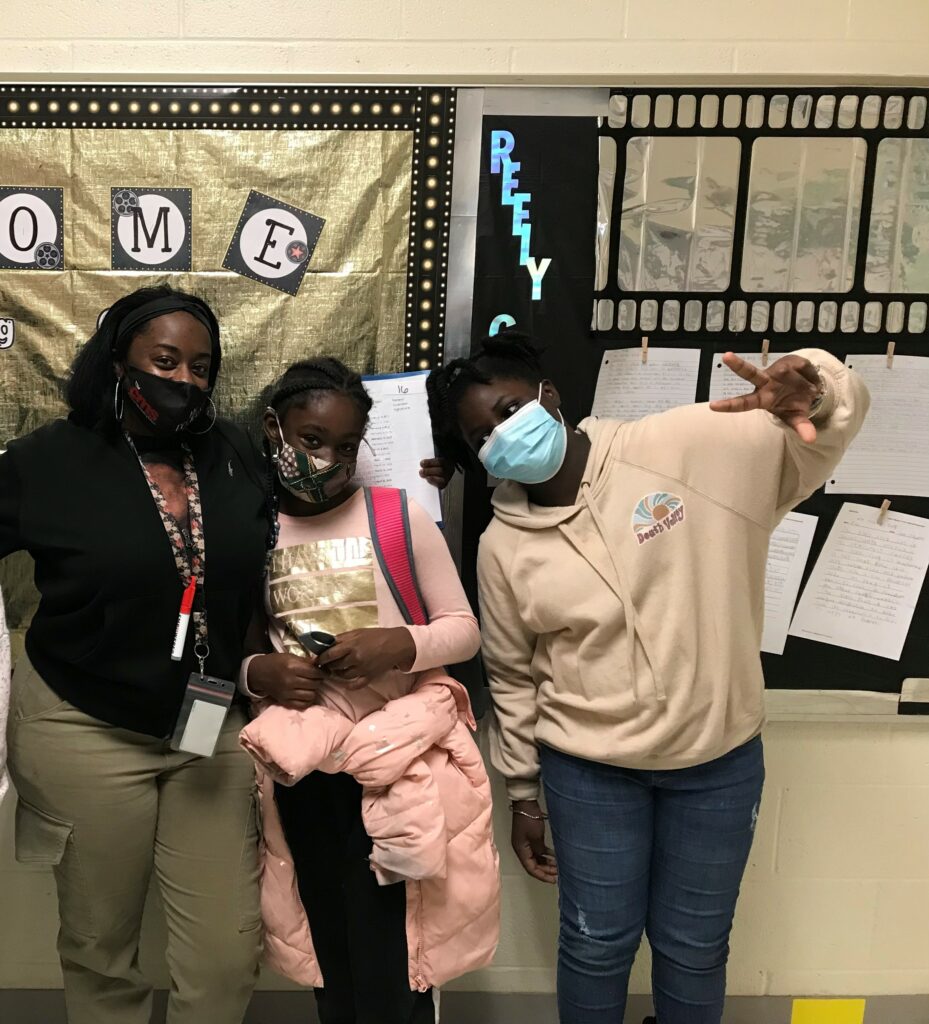 We know that growth in academic confidence is a key part of the Heart program. Our one-on-one model allows students and tutors to form close relationships. "I have seen an immense amount of progress when it comes to confidence. Heart students are raising their hands more to answer questions and ask clarifying questions," said Douglas, pictured here with two Heart students. Ridges shared that students who were once shy or didn't say much during class are eager to raise their hands and participate. One student who is naturally soft-spoken has been more outgoing since starting tutoring. Tutors acting as mentors and providing individualized support bolsters student confidence that they take with them into their classroom.
Overall, Douglas and Ridges are thankful and impressed by Heart's program and the impact it has on students. "The tutors are invested. This program is worth it," said Ridges. "I just wish more students would be able to benefit from this program," concluded Douglas. Thank you, Ms. Doulgas and Mr. Ridges for all you do for Charlotte students and for sharing your perspectives of how Heart is impacting student math performance and academic confidence!
***
To help more students benefit from Heart Math Tutoring, all are invited to become tutors or donors! Volunteering as a tutor takes one hour per week, and now through the end of April is a great time to give volunteering a try. Sign up at www.heartmathtutoring.org/become-a-volunteer/#volunteer.