Thank you, Cydney Kramer!
January 3, 2022
By Emily Gaffney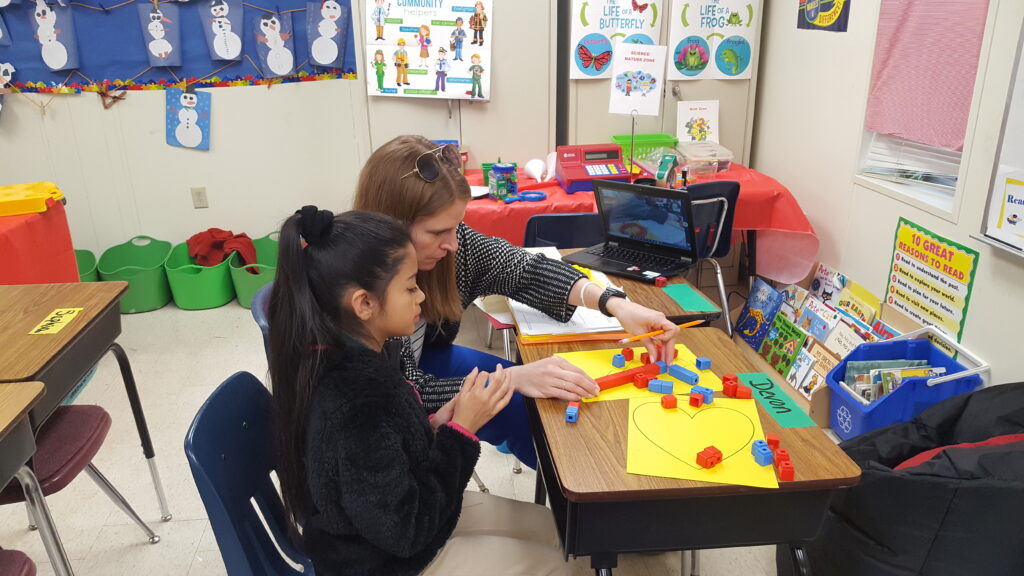 This month we say goodbye to Heart Program Director Cydney Kramer who is moving to Raleigh, NC to pursue new personal and professional opportunities. Cydney joined Heart in 2016 as a Program Manager and became the organization's first Program Director in 2018. Cydney has played an integral part in the program's growth from 12 to 24 schools, requiring exceptional program quality and deep relationships with volunteers and students. Cydney also navigated the program through COVID-19 and the creation of a virtual tutoring model.
We are grateful for Cydney's dedication and hard work here and for her contributions to Heart's culture – as an individual and as part of the leadership team – especially embodying HMT values of student-centered, civic engagement, and growth mindset. She leaves a permanent positive impact on the organization and our ability to support students.
Looking forward, Cydney's partner Calen Clifton will begin a job in Raleigh at the NC Department of Public Instruction, and Cydney has secured a remote role at a national nonprofit called America Needs You (ANY) where she will direct national strategy for recruiting and retaining volunteer mentors. Prior to her time at Heart Math Tutoring, Cydney spent four years at Martin Luther King Jr Middle School as a Teach for America Corps Member teacher and an instructional lead, while coaching Let Me Run and starting a Saturday tutoring program for the school.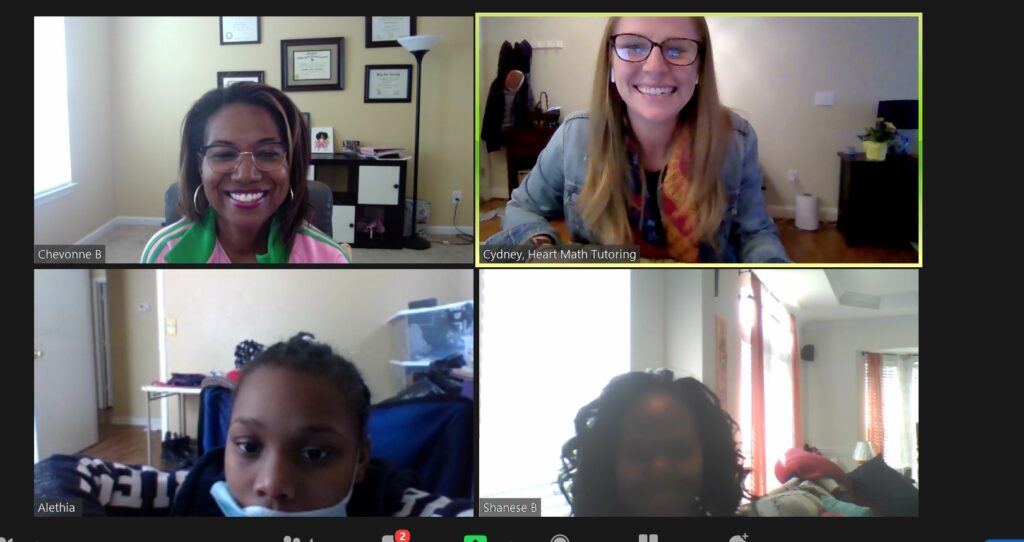 Cydney leaves a team of experienced Program Managers and Coordinators at Heart including four colleagues who started with Cydney in 2016; Padgett Vaughn, Senior Program Manager and program leader since 2014; and other talented teammates with deep experience in school and nonprofit settings. HMT is exploring a combination of internal and external options for organizing the team to replace Cydney's role, with a job opening expected to be posted this month.
Please join us in thanking Cydney for her contributions to Heart Math Tutoring and our students by leaving a message of "thanks" in the form here. Those interested in seeing Cydney before she leaves are also welcomed to drop by a happy hour in Cydney's honor on Wednesday, January 19th from 5- 6:30PM at Charlotte Beer Garden, 1300 South Tryon Street.
We will miss Cydney both personally and professionally and are very grateful for her time here!