Fall Pilot Success
December 2, 2020
In November, we finished a second pilot of Heart Tutoring's new virtual program, with many thanks owed to 20 volunteers listed below and to 10 wonderful students and their families.
The group showed tenacity and resilience over seven weeks and had fun connecting over the computer. Remarkably, around half of students passed a curriculum notebook level after 7 weeks of virtual tutoring, matching typical curriculum growth in 9 weeks of the in-person program!
Heart Tutoring staff members designed new curriculum and tutor training materials, tested and tweaked technology options, and tried new ways to coordinate with families.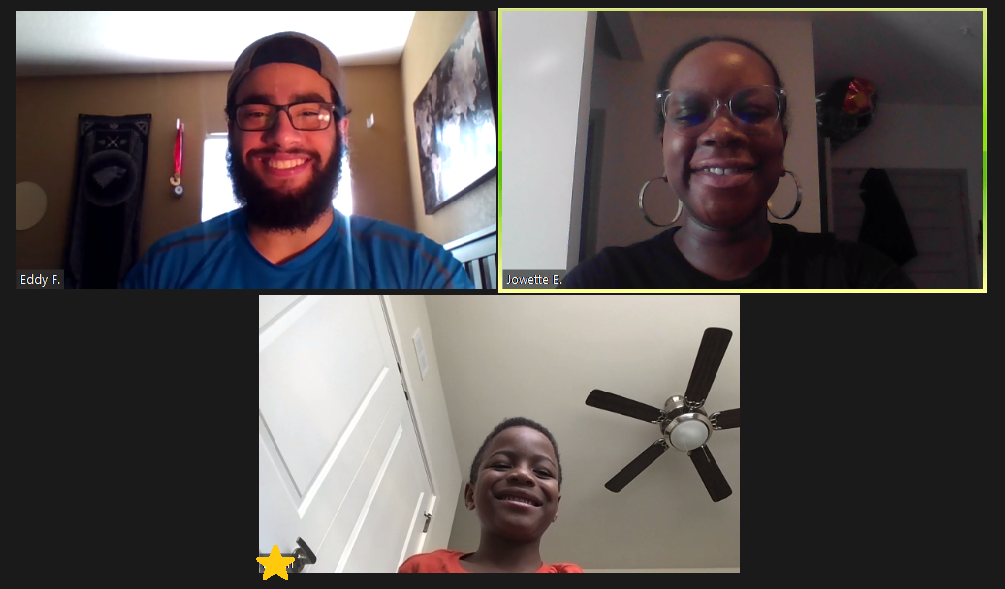 Program Manager Emily Aleski led the effort. "We learned so much in this pilot," she shares. "The difference between the logistics from week 1 to week 7 was night and day, thanks to the volunteers' willingness to test multiple technology options. I loved seeing students and partner tutors helping each other during sessions! Best of all were the reactions from students. It has been so wonderful to see that even in a virtual landscape, the strong relationships being built and the positive impact on a student from working with volunteer tutors remains."
One student reflected aloud during a session, "I know I am a visual learner, so seeing it like this really helps me understand it better." Another student mentioned how working with her tutors now gave her confidence to work on really hard problems. And the fun had extended beyond math- students would often enter the main tutoring room excited to share little bits and pieces of their lives at home with us: a color-changing wireless mouse for e-learning, a new pair of glasses, or even a puppy!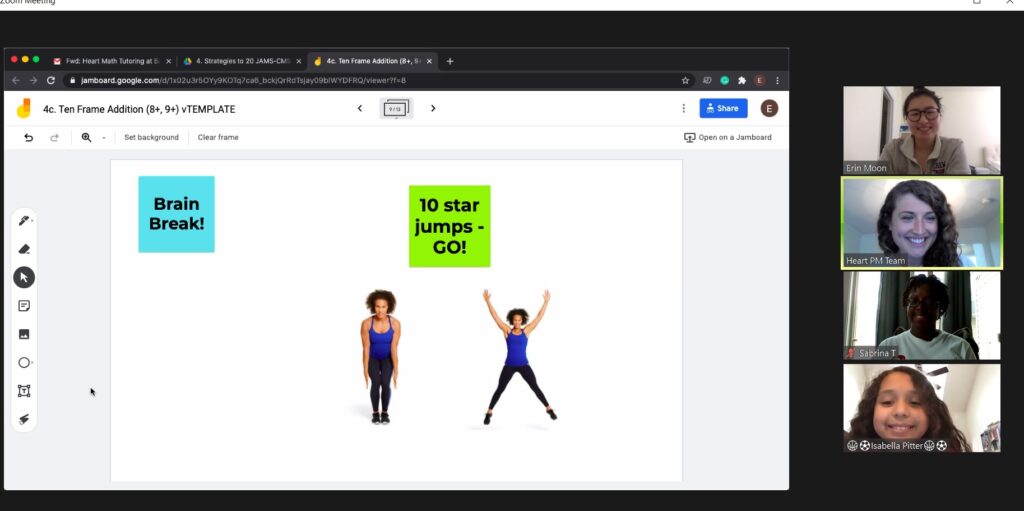 Saundra Marion has been a Heart tutor since 2015 and balances tutoring with her consulting work in manufacturing plant management. A Charlotte native, Saundra leverages her skills and passion for the community. She shares, "Heart's virtual tutoring has the same goal as the in-person sessions…helping students that are behind in math, building their overall confidence by improving their math skills and demonstrating that they can be good at math with some personal focused attention. I would note that these sessions are more critical today than previously given the COVID crisis. The kids that were behind are likely to be the ones to fall further behind."
For others considering tutoring this winter, Saundra shared, "[In the fall pilot,] the kids were engaged and it was great to see them strengthen their math skills. As I expected, it took some time to work out the tech kinks, but I hope issues discovered and addressed during the pilot sessions will make it easier when the full Fall Session starts."
Saundra is correct. She and the others helped smooth out the kinks and prepared Heart's program to work for over 130 students and 300 volunteers as of 12/1/20. More are starting each week, and more tutors are needed as soon as possible! Please sign up to tutor here!
We would like to extend a warm thank you to our dedicated staff leaders and to the following volunteers for exemplifying Heart Tutoring's core values of student-centered, growth mindset, gratitude, professionalism, and civic engagement.

Fall Pilot Volunteers:
Larry Bartelt
Ashley Caldwell
Kristin Cirone
Lillie Cochran
Megan Garrett
Anea Gause
Alison Golmont
Brooks Johnson
Alexa Jorgensen
Emily Kopp
Sharon Manning
Saundra H Marion
Alex Middleton
Nehemiya Shaw
Allen Shifflet
Clay Spurlin
Nikki Starrs
George Stewart
Emma Teneza
Brenda Woodcock