Heart Tutoring's New Virtual Program Featured on WBTV
July 23, 2020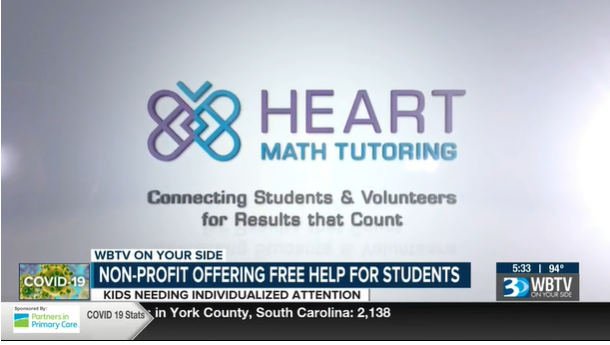 Heart Tutoring's Executive Director, Emily Gaffney, was interviewed during a WBTV segment about the importance of virtual tutoring this year.
"Teachers are going to be strapped to have individual time with students, particularly in the virtual environment," Gaffney said. View the full interview here.
Volunteers are needed now more than ever to provide individualized support for students. Sign up to become a tutor today!