Heart Tutoring Volunteer Partner – GEM
March 29, 2019
Seal of "Efficiency" from the Best
Global Endowment Management (GEM) began their partnership with Heart Math Tutoring in 2014 when Heart Tutoring was the recipient of a GEM Foundation grant. As the internal, employee-led grant team was establishing their financial partnership they also saw a great opportunity to start a volunteer partnership, with the first GEM tutors starting in the 2015/16 school year. GEM's leadership not only encourages volunteering but prioritizes educating employees on the needs of the Charlotte community.
Charlotte Atkinson was a member of the foundation committee, serves as a Portfolio Reporting Manager at GEM, and is a member of Heart Tutoring's Community Relations Committee. As a busy community member who has always had a passion for giving back, she understands the need to find opportunities like tutoring with Heart Math Tutoring. She understands the need for volunteering opportunites that both fit into volunteers' schedule to ensure that volunteers feel like they are having an impact. She shared more with us about GEM's involvement and the effects they've seen around the office.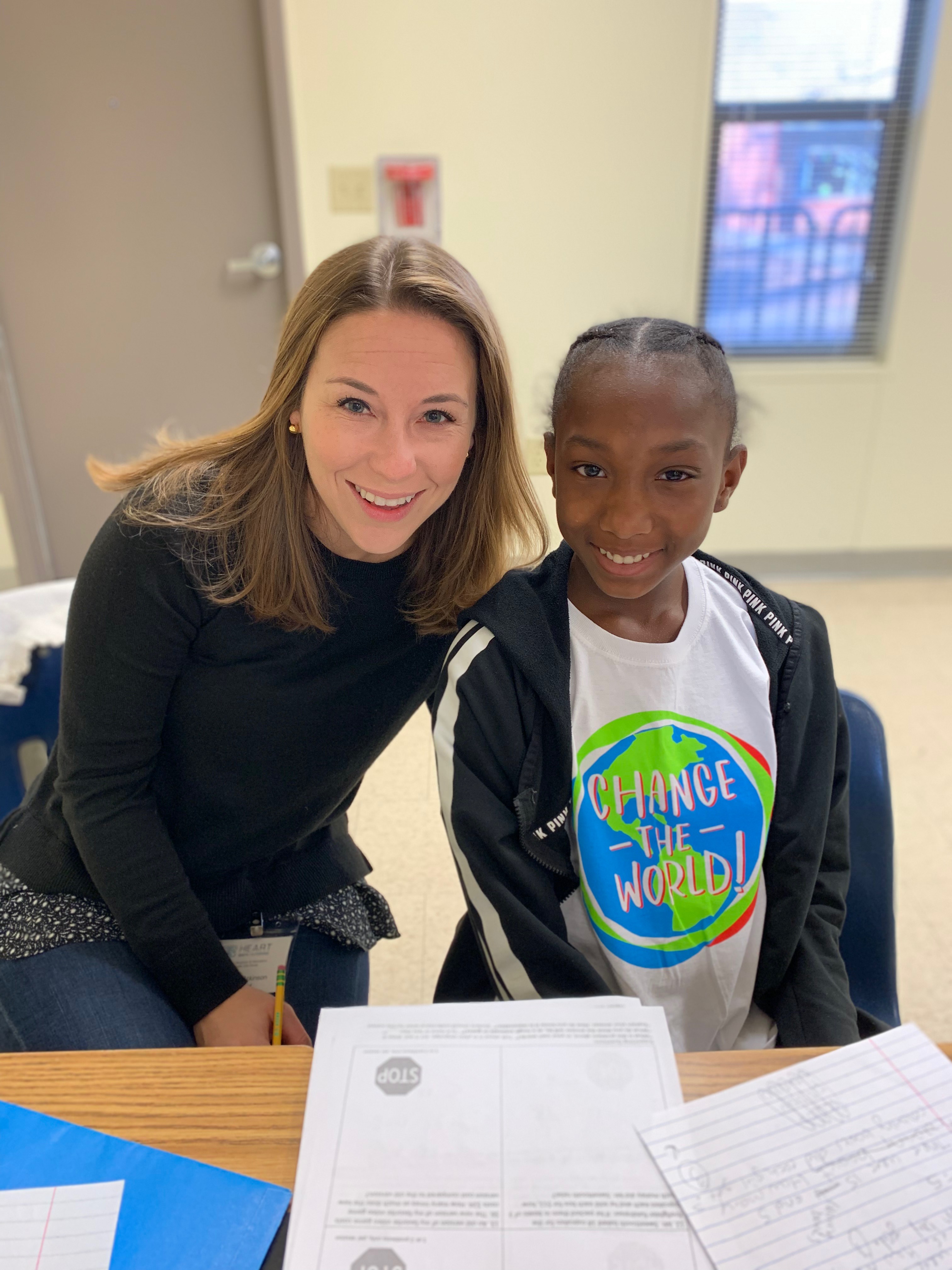 How do you recruit volunteers in the office?
In addition to sharing her own experiences around the office, Charlotte has hosted several "Lunch and Learns" with the Heart Tutoring team at their offices. These are a great way for employees to learn about Heart Math Tutoring and hear from colleagues on their tutoring experiences. Also, as a numbers-oriented group, the statistics demonstrating the math proficiency rates in CMS and the results Heart Tutoring is producing are incredibly motivating. (Want to host your own Lunch and Learn? Let's chat!)
I don't do math, can I tutor?
"There are no prerequisites to be a [Heart Tutoring] tutor! The lessons and games are straight forward, easy to follow and fun," says Charlotte.
Still skeptical? There is always a Heart Tutoring Program Coordinator on site to help you through the lessons. And if you want to make sure your students and you are getting the best bang for their buck, she says: "Tutoring for Heart Tutoring is hands down the most efficient use of volunteer time I've ever encountered."
Have you seen outcomes throughout the office?
Tutoring creates experiences on which we can share and connect. GEM employees regularly exchange Heart Tutoring stories over cube walls, like celebrating new notebook day, and many of their volunteers are partner tutors that share the same students! Two GEM spouses have even gone on to work as Program Coordinators at Heart Math Tutoring after hearing about it through their spouses' experience.
Thank you, GEM, for your commitment to making a difference in the lives of students!