Blog
07.21.2022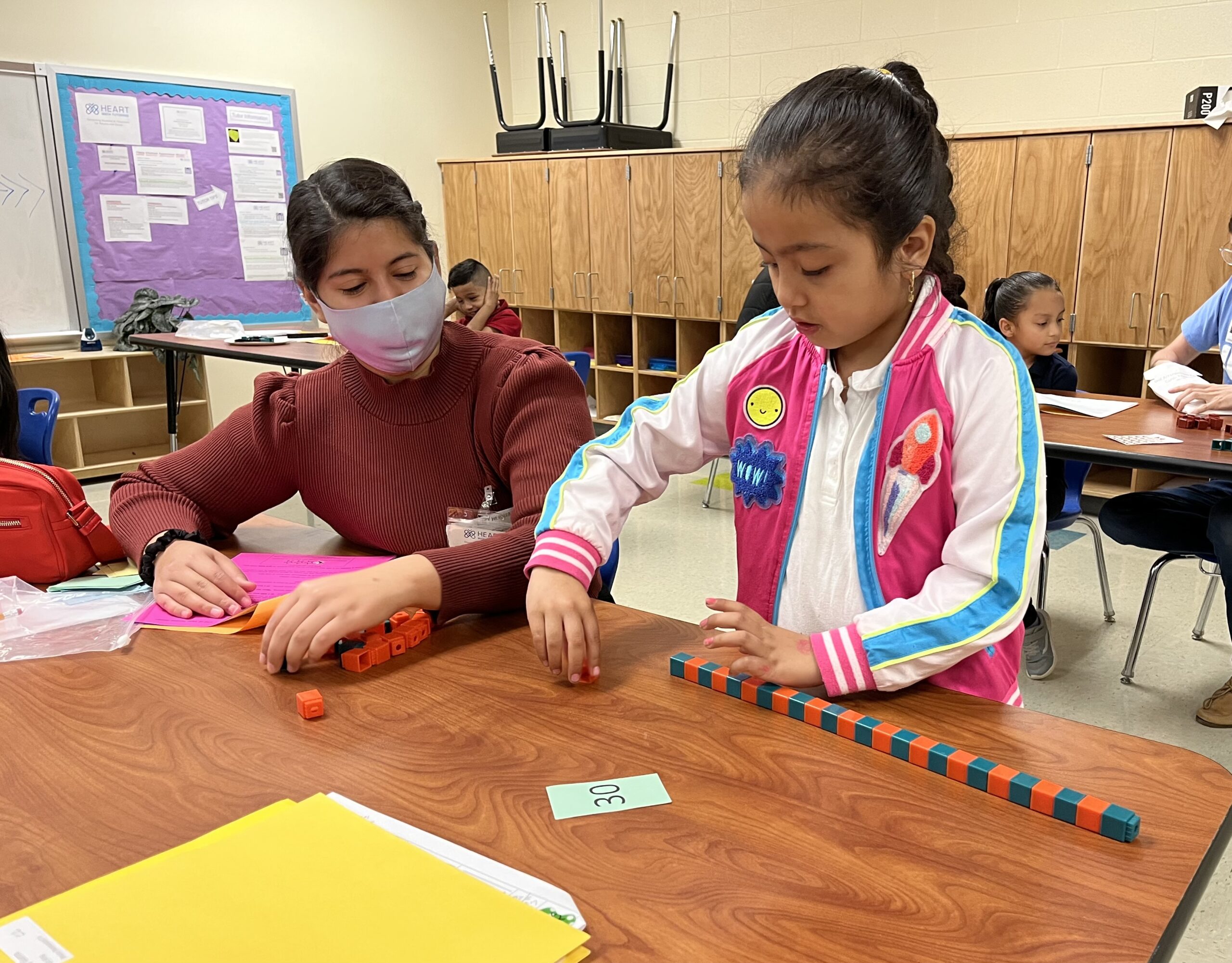 Heart Math Tutoring's Volunteer Recruitment campaign is officially underway! Heart is partnering with 26 schools across Charlotte-Mecklenburg Schools during the 2022/23 school year with a goal to serve 1,300 students. To achieve this goal, Heart is recruiting 1,500 tutors to work with students, in-person and virtually, during the school year. One hour per week can make an extraordinary impact in a student's life!
Please sign up to be a tutor today!
Heart is offering its core, in-person model in 18 schools across the district, and … continue reading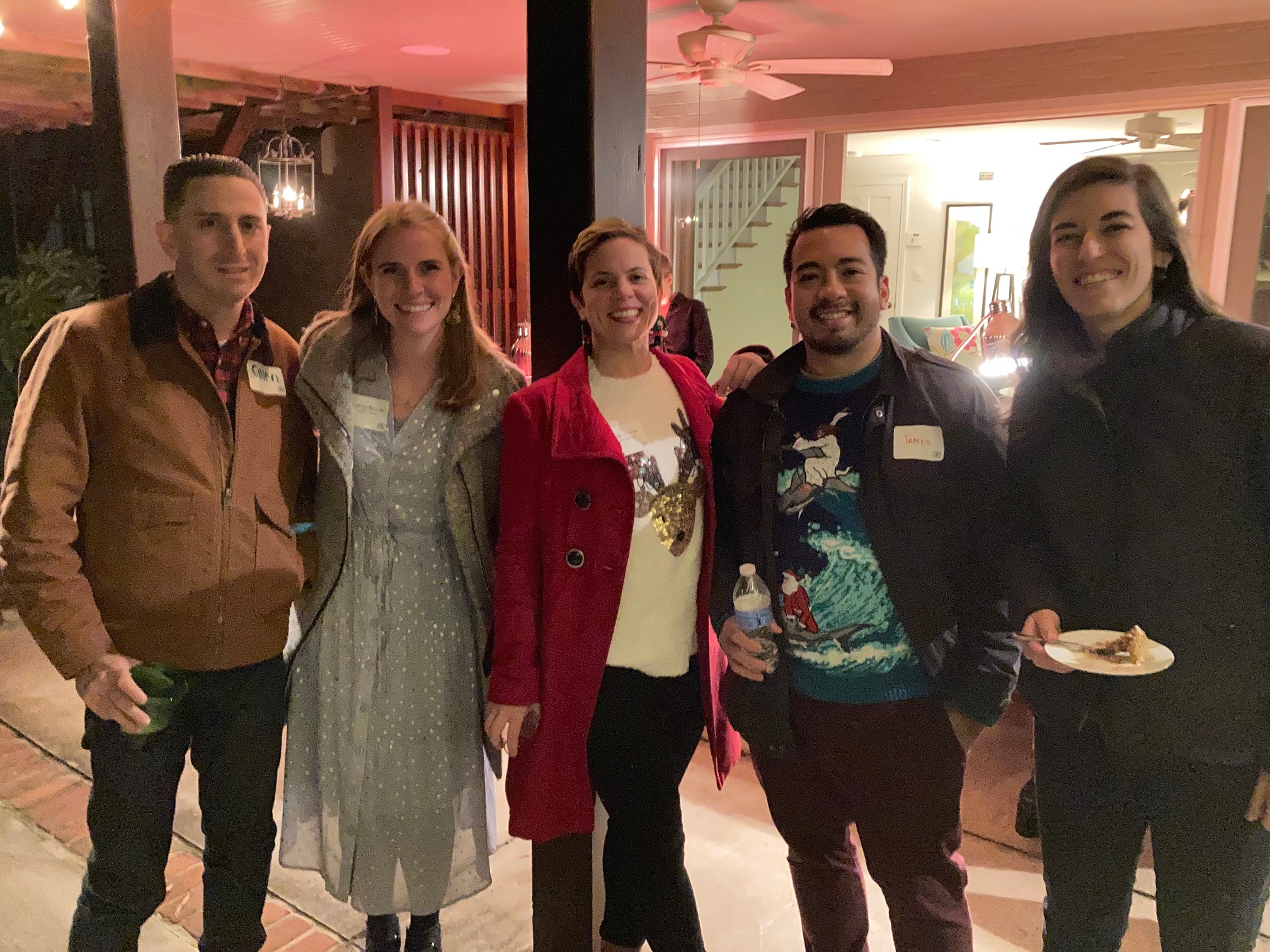 12.23.2021
Happy holiday season! This season, we are thankful for you – volunteers, donors, community partners, and friends – and the support you provide for students. The Heart team got together on December...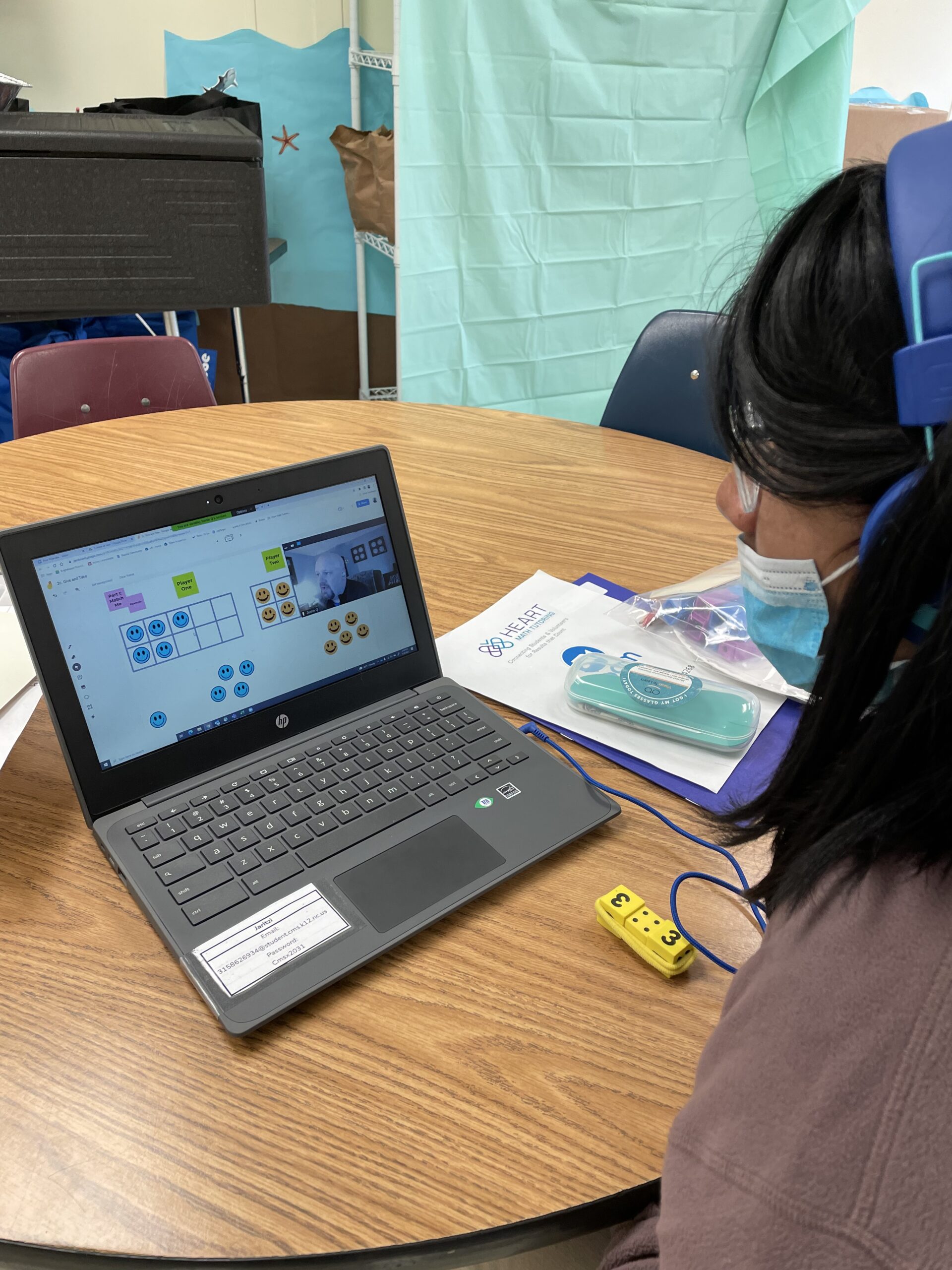 12.13.2021
Emily Gaffney, Executive Director Students in 10 of Heart Math Tutoring's 23 school sites (43%) gather in a tutoring room and log into Zoom to meet with volunteers who are offsite. The new virtua...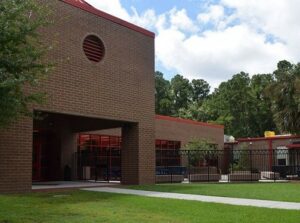 11.16.2021
A group of philanthropists and leaders in Charleston, SC are bringing Heart Math Tutoring to students at Ladson Elementary starting in January 2022! At Ladson Elementary, 30 students across grades 2, ...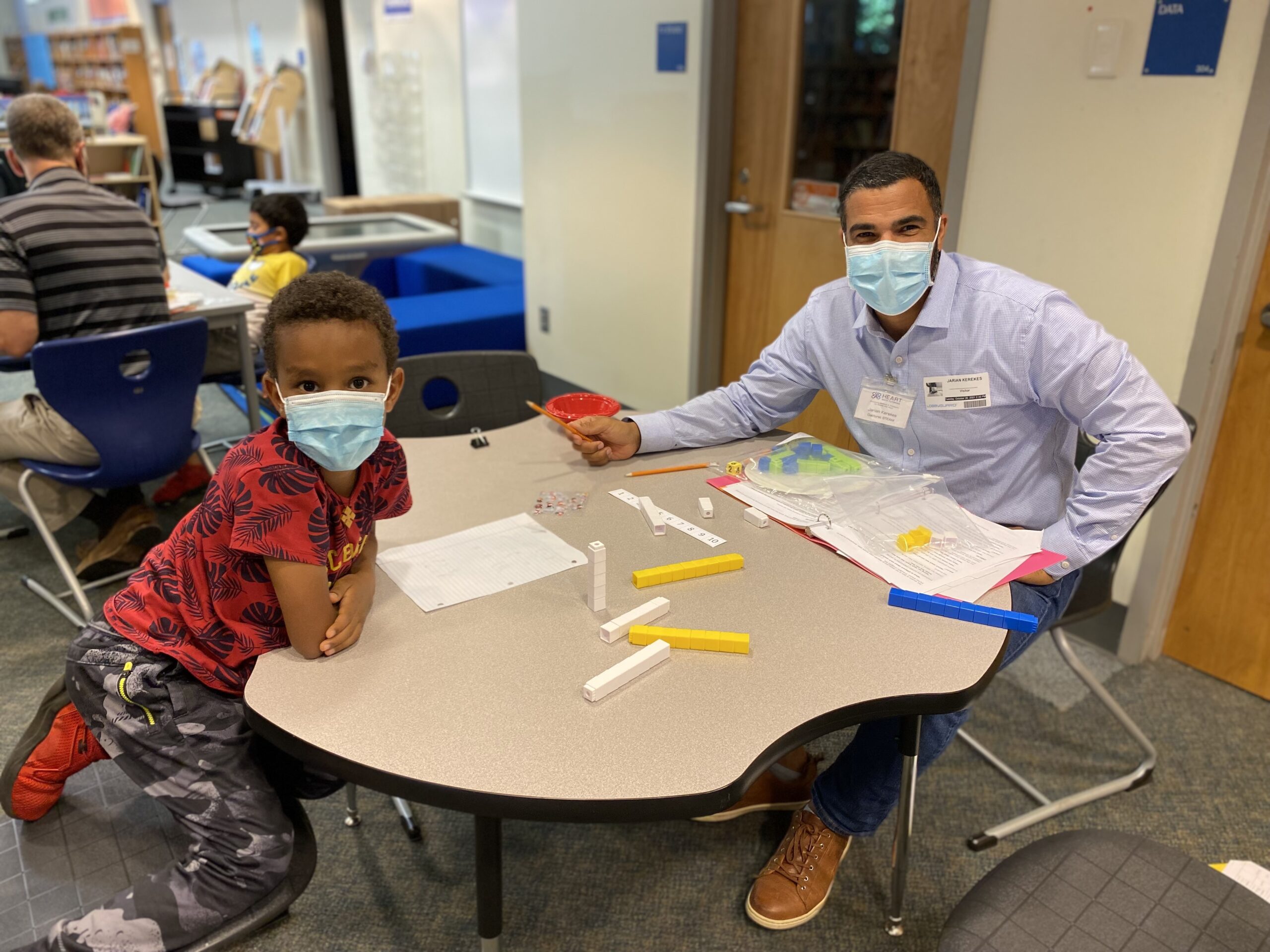 11.01.2021
We are excited to announce one of Heart Math Tutoring's newest funding partners, Equitable Foundation! Equitable Foundation has made a significant pledge of $75,000 over the next three years to ensu...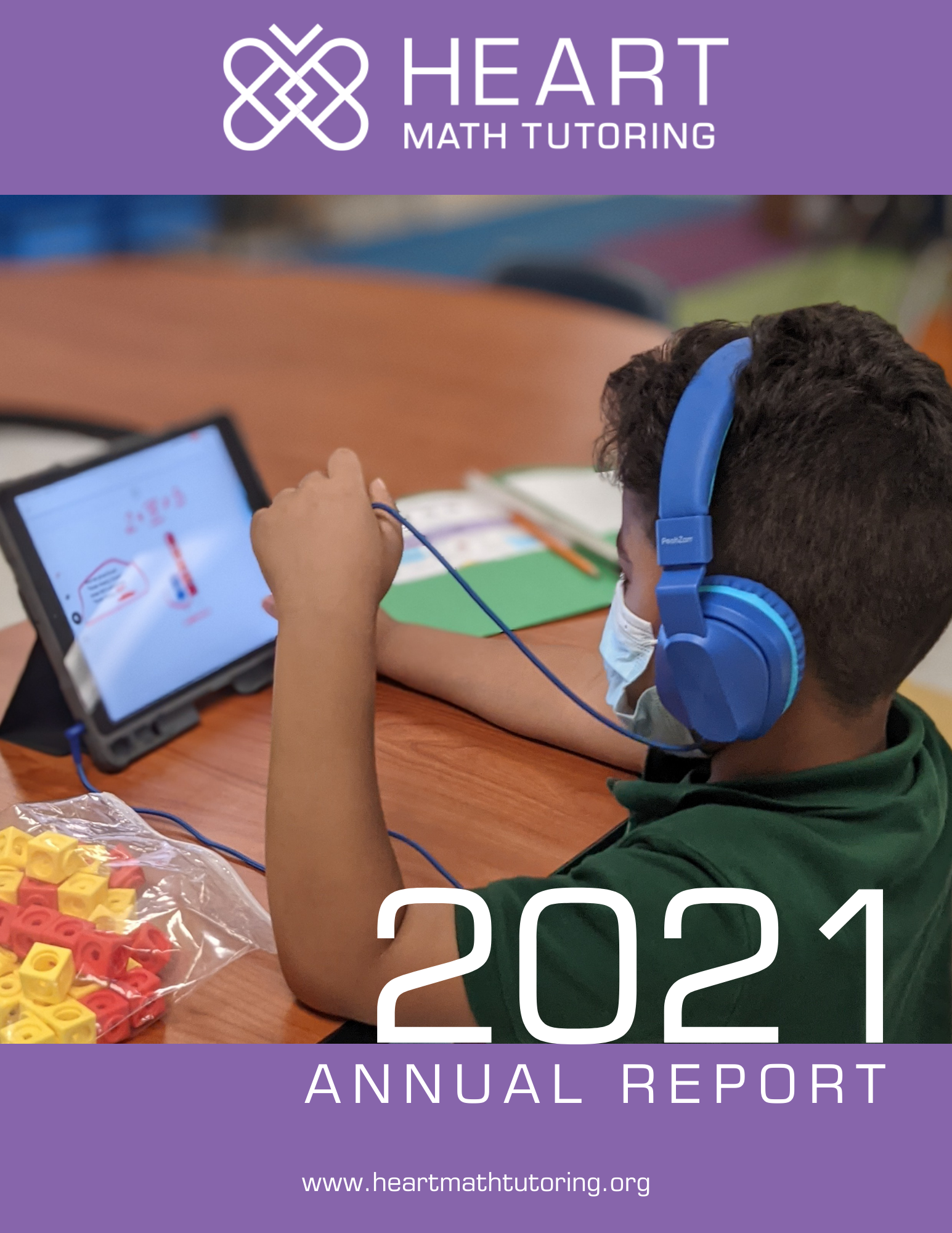 10.07.2021
We are excited to present the Heart Math Tutoring 2021 Annual Report, highlighting student impact over the past year! Support from donors and volunteers has translated to one-on-one tutoring, math ...