The Year Ahead: Community Support Enables Heart Math Tutoring To Expand Reach, Impact
October 22, 2015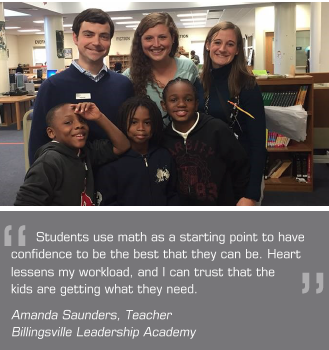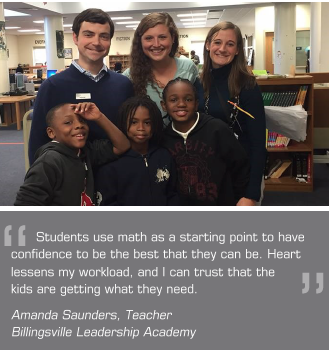 With the program now up and running in all eight schools, we are excited about the year ahead. Here's a quick look at Heart Math Tutoring's 2015-16 presence in Charlotte-Mecklenburg Schools:
390 students will receive tutoring for 30 minutes twice per week.
440 community members will be volunteer tutors, giving students foundational math skills and enthusiasm for academics through early May.
Click here for a look at the many organizations that partnered with Heart over the summer to find tutors for Charlotte students. Among the 440 volunteers, we are particularly excited to have tutors from the following businesses and groups:
Also, click here to learn who is funding this work in 2015-16. More than 40% of the budget – $167,000 – is from donations made by individuals. We are so thankful for the support of our generous institutional partners and individual donors.
It takes a strong and large team to deliver high-quality one-on-one instruction to students who need it most. Heart has fantastic school partners, funders, volunteers, and staff. Let's get this show on the road!