Volunteer with Heart: Laura McGinley
April 22, 2016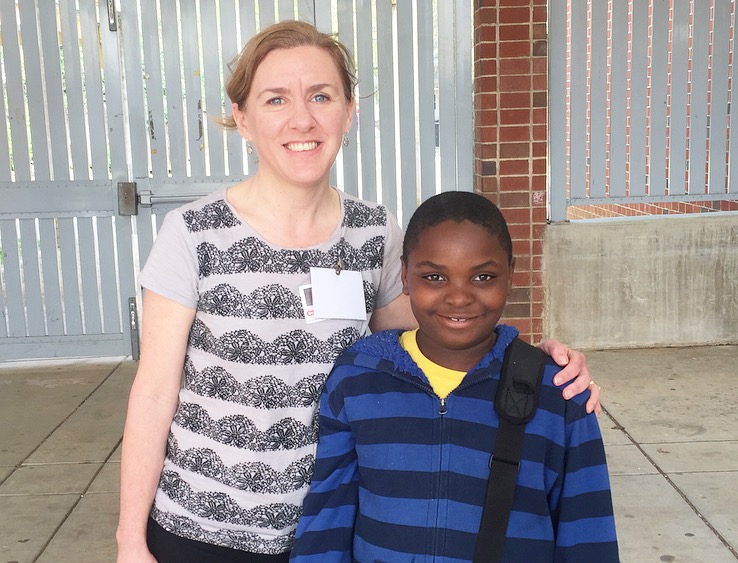 Laura is a mother of two and has been a Heart tutor for three years. She heard about Heart Math Tutoring from the school staff in 2013. She has been a tutor ever since and currently works with three third grade students at Billingsville Leadership Academy. Laura believes that education is a powerful tool!
Why did you become a volunteer?
"I firmly believe in the power of education to change lives, especially in the early years when the foundation is set for later learning. All the hugs, high fives, and shy smiles I get are an added bonus!"
What was your favorite moment from working with students?
"I love it when the kids surprise themselves by figuring out the answer to a challenging question. At the beginning of the year, many of the kids are hesitant to try and just start guessing if they don't know the answer immediately. When they realize they have new skills that can be used to work out the solutions, their eyes light up with the feeling of success."
What is one thing you and one your students have in common?
"A love of ice cream!"
What would you tell someone who is thinking about becoming a volunteer?
"This is the easiest question of them all – DO IT!! Heart makes it so easy with a regular schedule, an easy to follow curriculum and associated materials, support staff on site, and measurable results. It's a great way to make a difference!"
Laura's third grade student runs into the cafeteria on Tuesday mornings when she glimpses Laura seated at a table reading her lesson for the day. Heart is thankful that Laura spends an hour and a half a week with the program at Billingsville! Thank you for three great years!