Calling all Volunteers in Charleston, SC!
November 16, 2021
A group of philanthropists and leaders in Charleston, SC are bringing Heart Math Tutoring to students at Ladson Elementary starting in January 2022! At Ladson Elementary, 30 students across grades 2, 4, and 5 will meet with volunteer tutors each week to build foundational math skills and confidence.
Located 30 minutes from downtown Charleston, Ladson Elementary is near Summerville, SC and Charleston Southern University, at exit 221B off of I-26.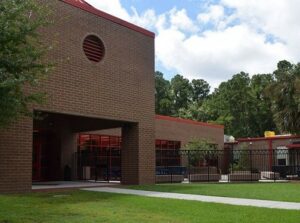 We're calling all volunteers!!! Please sign up here! As a volunteer, you:
Go to Ladson Elementary at 7:45AM or at 12:40PM any day Mon – Thurs to meet with assigned students, one-on-one. (Pick your time and day on the signup form!)
Benefit from initial training and ongoing support from a Heart Program Coordinator who is on-site at Ladson Elementary during tutoring.
Play fun games that target students' individualized math needs and are organized into volunteer-friendly lesson plans. (No math or tutoring experience is required!)
Build relationships with your student(s) and deliver an important message that the community cares about their success.
See results! Students pass curriculum notebook levels throughout your time together and grow in skills and confidence.
If you would like, sign up with a friend to tutor the same students on different days! Tutoring lasts from January – April (~14 weeks). Tutoring is flexible in that you can reschedule for a different day (same time) or swap with your partner when conflicts arise.
Volunteers need to sign up NOW and will begin training the week of January 3rd during your selected tutoring time. Use the signup form here to sign up, and email emily.gaffney@heartmathtutoring.org with any questions.
We are also hosting a brief information session on Thursday, December 2nd from 12 – 12:30PM where tutors can learn more and ask questions. Register for the information session here.
PS – Volunteers work under the guidance of the newest Heart Math Tutoring Program Coordinator Morgan McCarley, who is passionate about educating, guiding, and caring for youth. Morgan is a familiar face at Ladson Elementary as a leader in the Kaleidoscope afterschool program since 2015.