New Partner Alert: Equitable Foundation!
November 1, 2021
We are excited to announce one of Heart Math Tutoring's newest funding partners, Equitable Foundation! Equitable Foundation has made a significant pledge of $75,000 over the next three years to ensure elementary students develop a strong foundation in math and enthusiasm for academics through Heart Math Tutoring!
This grant will sponsor a school site in 2022/23 and 2023/24, where 50 students will receive 1:1 tutoring twice per week from October – May. Funding provides tutoring materials for students, family engagement, and a dedicated Program Coordinator – a HMT staff member who manages tutor and school logistics while providing real-time support during tutoring sessions.
Equitable is already on the ground helping students catch up in 2021/22: ten Equitable employees are volunteering their time as tutors! Thank you! Each week, they encourage students during 30-minute or one-hour sessions, playing math games at each student's level using Heart's curriculum.
Jarian Kerekes, Head of Social Impact and Equitable Foundation, is a first-time tutor. Jarian shared, "We are thrilled to support Heart Math Tutoring to further amplify the impact they are having on students in our region. The one-on-one tutoring combined with proven instruction make the program a favorite of our employees and we're excited to grow our partnership."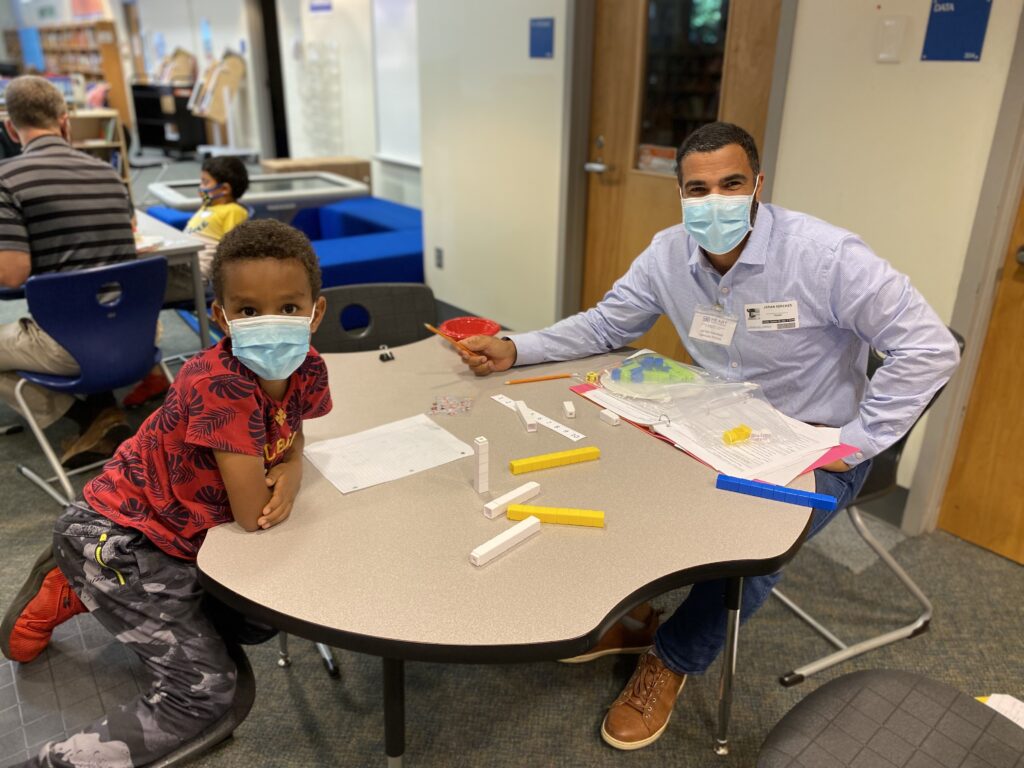 (Pictured: Jarian and his student at Oakhurst Elementary)
Thank you, Equitable Foundation, for helping elementary students build math skills and confidence as Heart Math Tutoring's newest partner!
Equitable Foundation | Equitable
Equitable Foundation directs the philanthropic and community engagement activities of Equitable, one of America's leading financial services providers since 1859. For more than 30 years, Equitable Foundation, has contributed to the success and vitality of communities through partnerships, volunteerism, and grants.