Society Charlotte Features Inaugural HeartThrob Event
April 27, 2015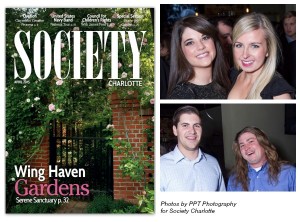 Supporters of Heart Math Tutoring held the inaugural HeartThrob in February to celebrate Heart's work, thank volunteers, and raise funds. More than 130 young professionals attended the cocktail party held at Draught Charlotte in Third Ward and enjoyed music from Jay Mathey Band.
Society Charlotte featured Heart and the event in its April issue. In case you missed it, click here to read the article. Click here to see the full photo gallery at SocietyCharlotte.com.
Thanks to the organizers for a sold-out event, and we can't wait to see everyone again next year!