Volunteer With Heart: Ryan Hong
April 22, 2015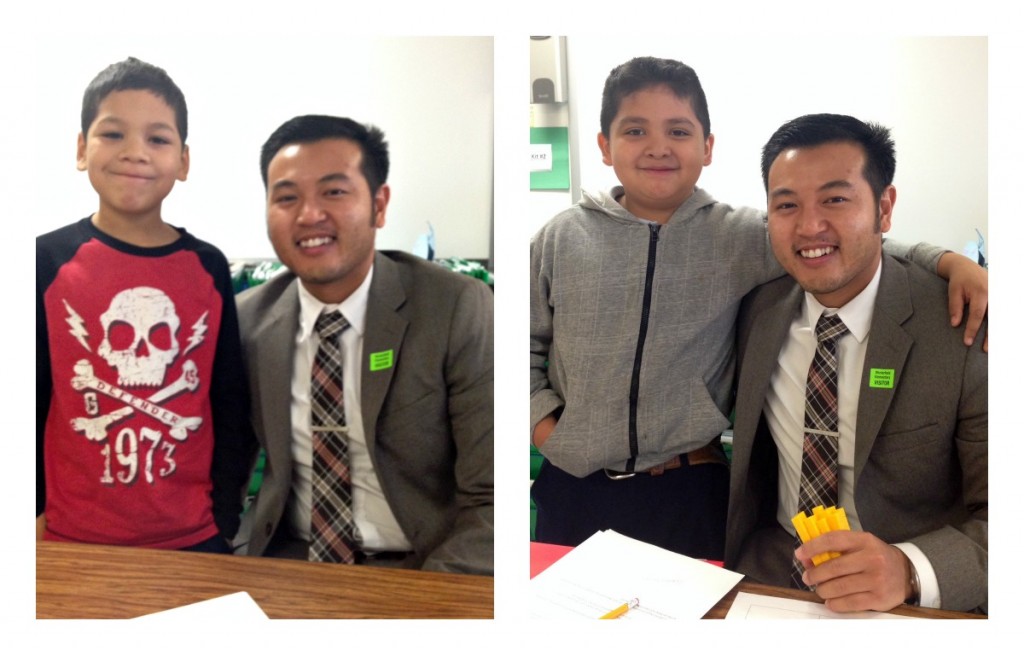 Ryan Hong, a Market Growth & Development Consultant at Wells Fargo, believes that a foundation in math is essential for all children. He learned about Heart through Wells Fargo's Volunteer Chapter and became a tutor after hearing how engaging and effective the sessions can be. Ryan works with two second graders at Winterfield Elementary in east Charlotte, where Heart volunteers tutor 50 students across grades 1–5.
Why did you become a volunteer?
"It was an opportunity that I've not come across: tutoring math to at-risk students that is flexible with my work schedule and with a creative curriculum that makes learning fun."
What are some of your favorite moments from working with the students?
"When the student plays a timed math game and gets all the answers correct, you can hear the confidence and excitement in their voice. It is rewarding when you see their confidence building, their mind in full-throttle, and their motivation in learning new math strategies. When we finish our tutoring sessions, the students are rewarded with a sticker for a job well done. It's at this time when you can see how proud they are of what they have learned. They save the stickers on their progress folder to share with their family and friends."
What would you tell someone who is thinking about becoming a volunteer?
"Having fun teaching math + being flexible with work schedule = a rewarding feeling, knowing you're making a positive impact in the future of these children. When I get each student from class, the first thing I start with is a smile and a high five. They get excited to come to tutoring because they know it's fun! You don't have to be a math wiz to tutor because the curriculum is extremely easy to follow!"
You work full time at Wells Fargo. How can you also commit to weekly tutoring?
"I tutor from 7:45 to 8:45 a.m. on Wednesdays and arrive to work by around 9:15 to 9:30 a.m. Most days, I have to be at work at 8:30 a.m. I have appreciated flexibility and encouragement from Wells Fargo to be able to take time out of the day to do this meaningful work."
Ryan is one of 16 tutors across Heart's five partner schools who work for Wells Fargo – a valuable partner to Heart both in employee volunteer engagement and in funding.
Want to become a tutor?
Heart Math Tutoring will need more volunteers for the 2015/2016 school year! With a commitment of one hour per week, any community member can help a struggling student gain the skills and confidence he/she needs for long-term success. Click here to express your interest!