Blog
07.24.2023
Heart is excited to officially begin recruiting and training 1,500 volunteers to partner with 1,300 students in the 2023/24 school year! Heart tutors will support students at 26 Charlotte area elementary schools with building foundational math skills and gaining the confidence needed for long-term academic success.
With just 1 hour per week from October to April, you can make an impact! Heart provides everything you need – tutor training, a fun, hands-on curriculum, and an on-site Program Coordinator for support. If you are local to … continue reading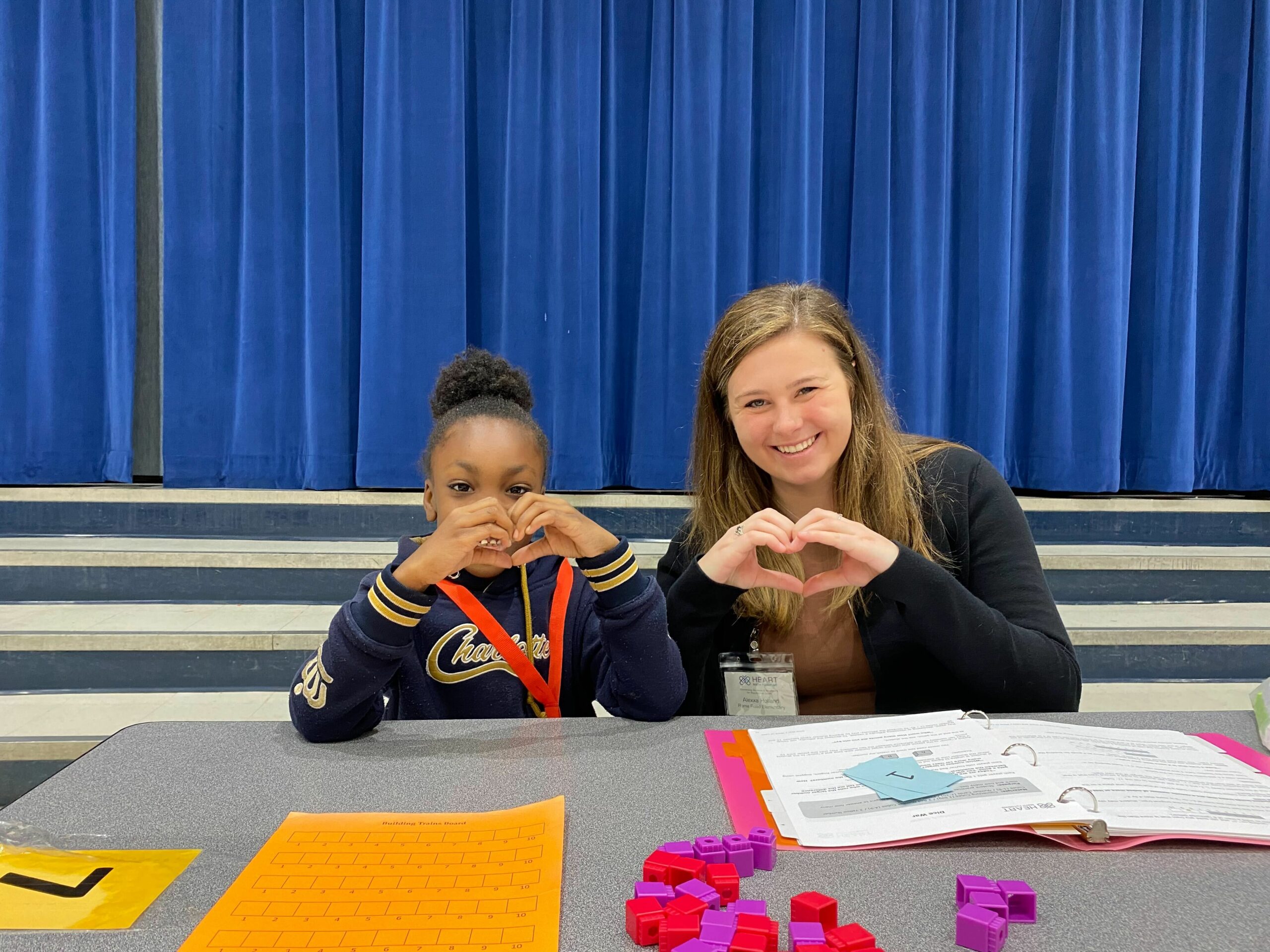 01.23.2023
From November 2022 to January 2023, 318 generous donors made a gift to provide students across Charlotte elementary schools with weekly, one-on-one support and made this Heart Math Tutoring's most s...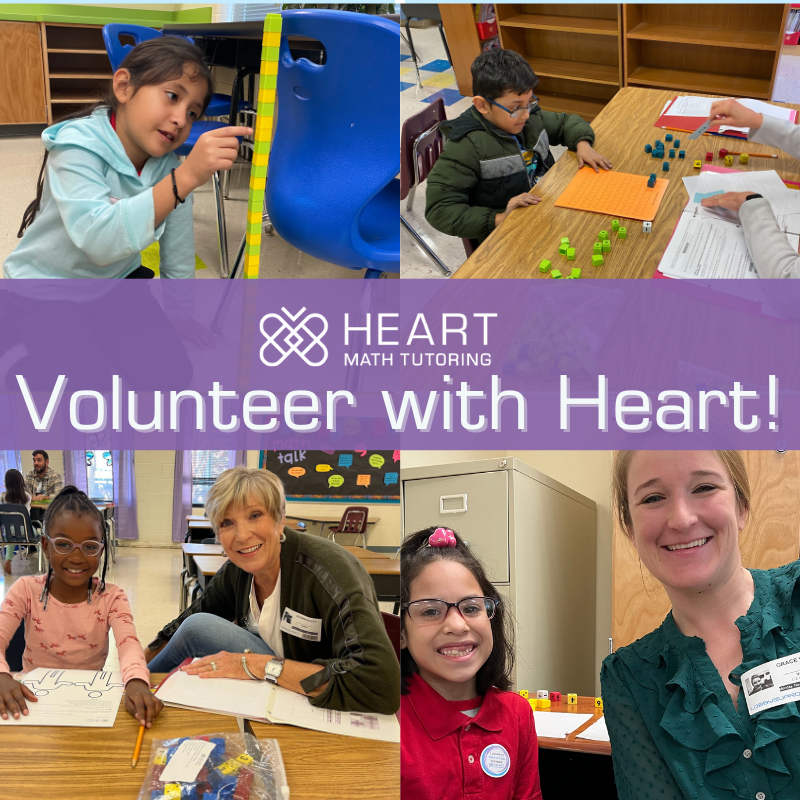 12.02.2022
Heart Math Tutoring was included in several news features this week about Tutor Charlotte's efforts to increase volunteer tutor numbers throughout the city. Read the full article here! Heart ...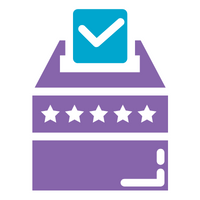 11.01.2022
With Heart's core value of Civic Engagement in mind, we wanted to share information regarding the November school board election in Charlotte. Follow the links below to access WFAE's coverage and le...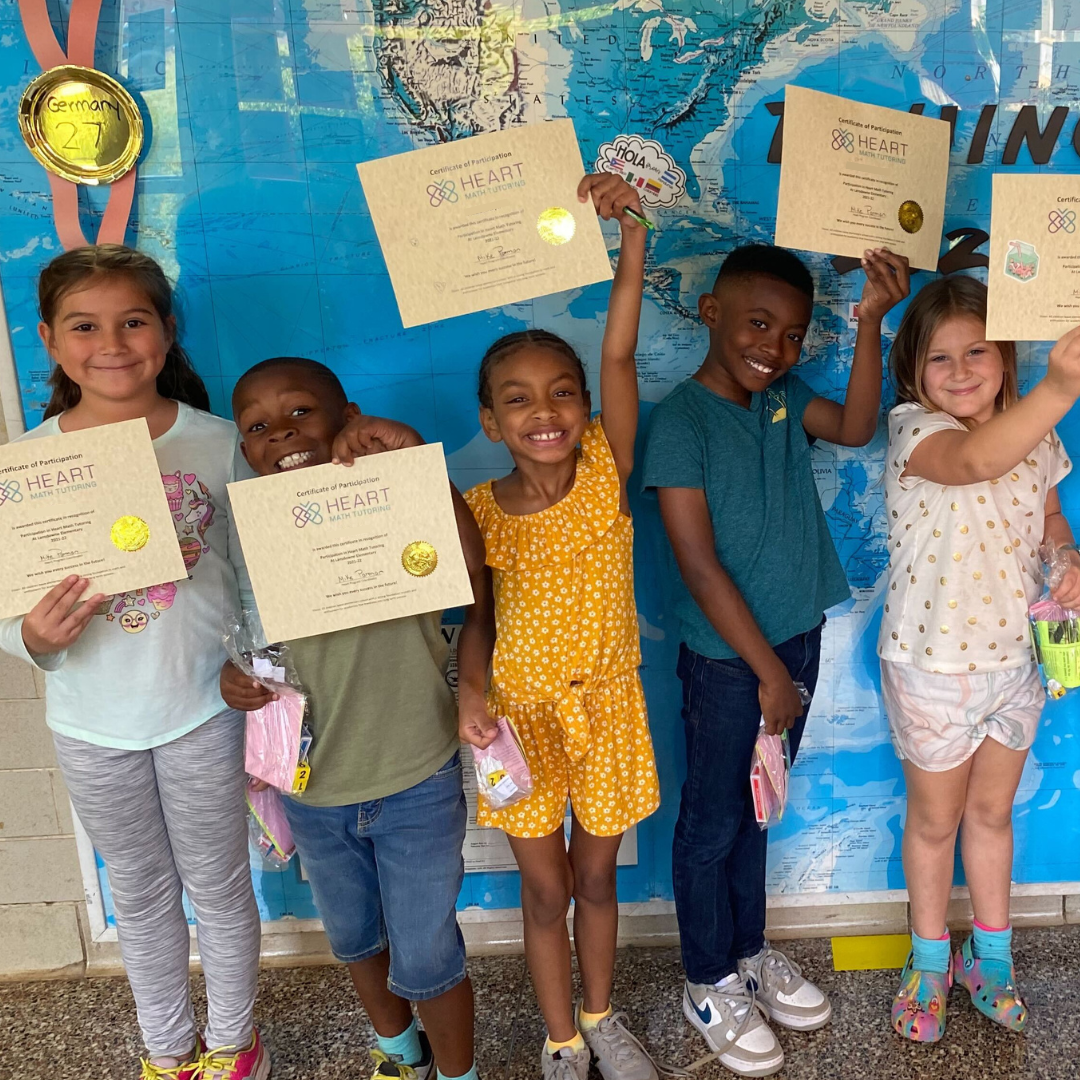 10.05.2022
In the 2021/22 school year, support from donors and volunteers provided 935 elementary students with math tutoring. HMT grew to serve 24 Charlotte elementary schools, recruiting 1,135 volunteer tutors...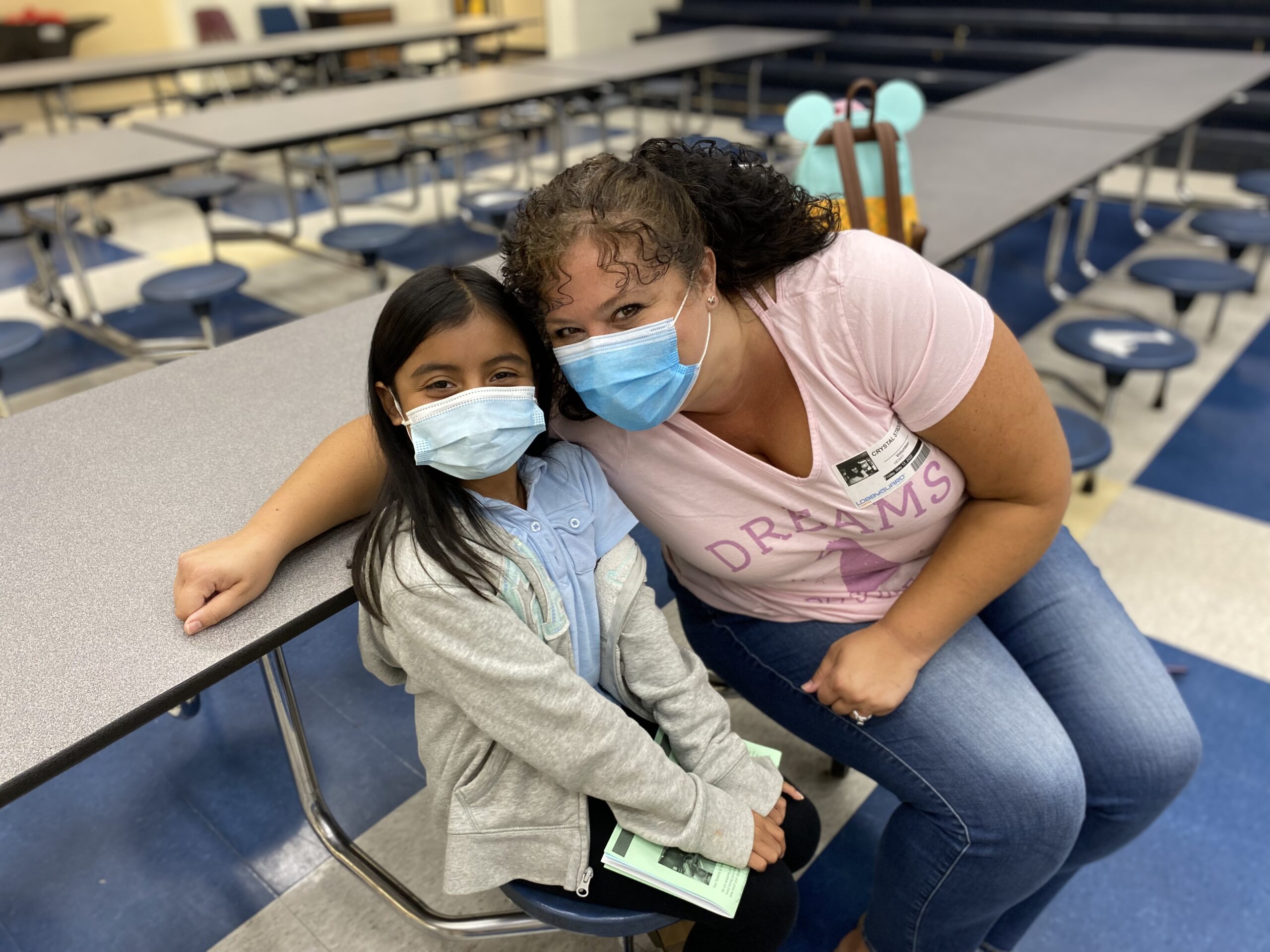 08.16.2022
As summer comes to a close and the bustle of the school year begins, we wanted to take the time to recognize the hard work of our volunteer tutors. We had the opportunity to talk with Crystal Stroupe,...