Blog
10.05.2022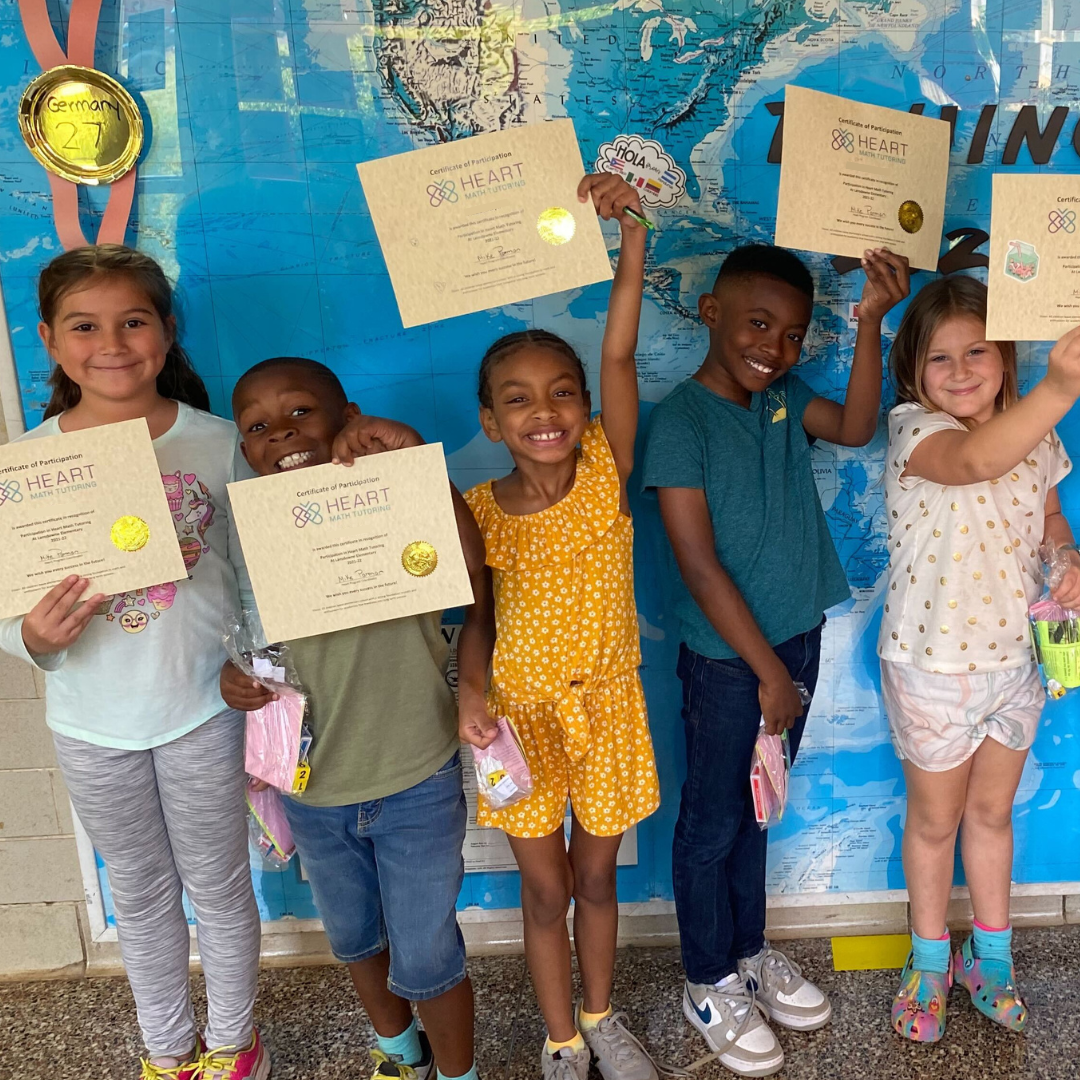 In the 2021/22 school year, support from donors and volunteers provided 935 elementary students with math tutoring. HMT grew to serve 24 Charlotte elementary schools, recruiting 1,135 volunteer tutors who worked one-on-one with a student (or two!) each week. 97% of those students showed growth between their pre- and post-assessments, and 90% of teachers reported that they saw an increase in their HMT students' confidence.
It is a privilege to share the Heart Math Tutoring 2022 Annual Report, highlighting student results, volunteer impact, and … continue reading
12.15.2013
Research shows the importance of passing Algebra on the first take: Students failing algebra rarely recover. Fortunately, there are ways to begin preparing students to think algebraically in elementar...
Logistics Holiday Take-Home Games: Your students will be receiving a Deck of Cards and some other treats from HEART during the week preceding Winter Break. Please spend 10 minutes practicing the att...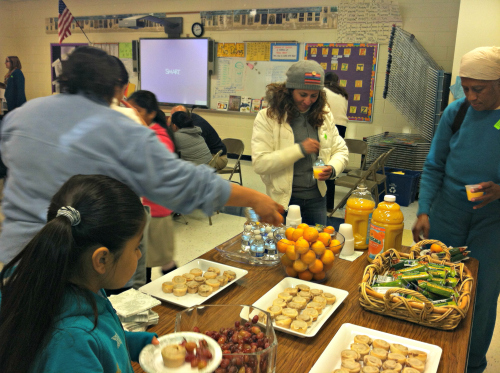 12.12.2013
HEART Holiday Breakfast for Parents – HEART volunteers and students enjoyed showing a room full of parents the take-home math games students will practice over the holiday break to reinforce their m...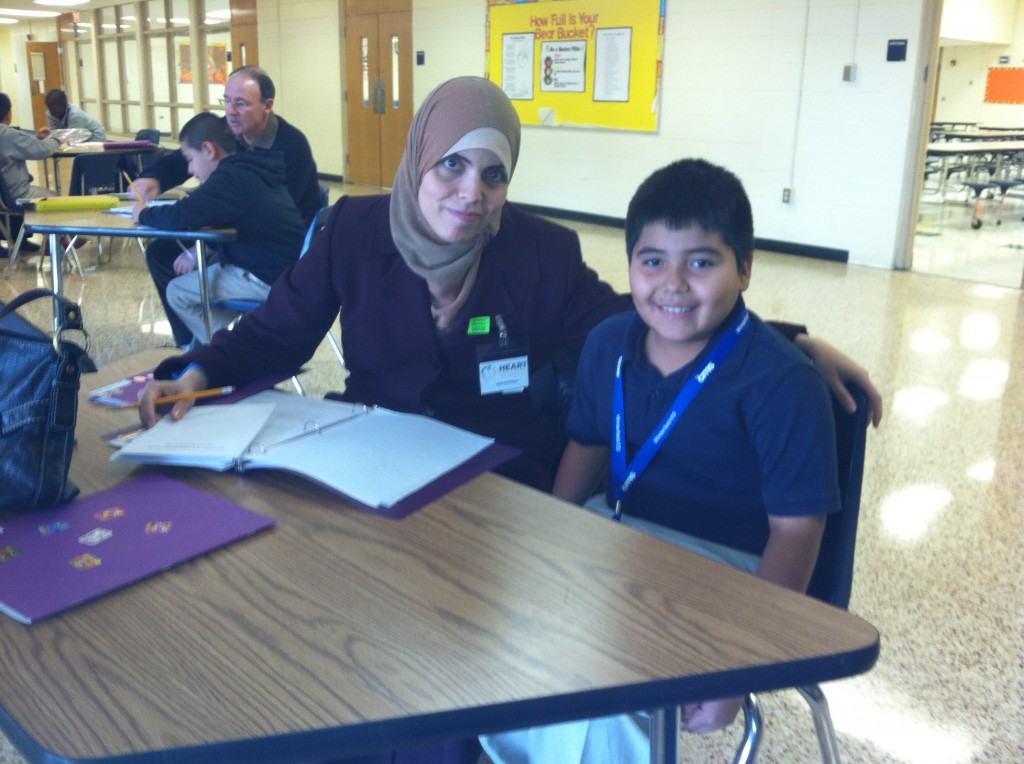 11.28.2013
A mother of four, Mrs. Alothman has spent many hours working as a tutor at home. Now, with three of the four happily in school at Winterfield, Mrs. Alothman has time to help her children's classmate...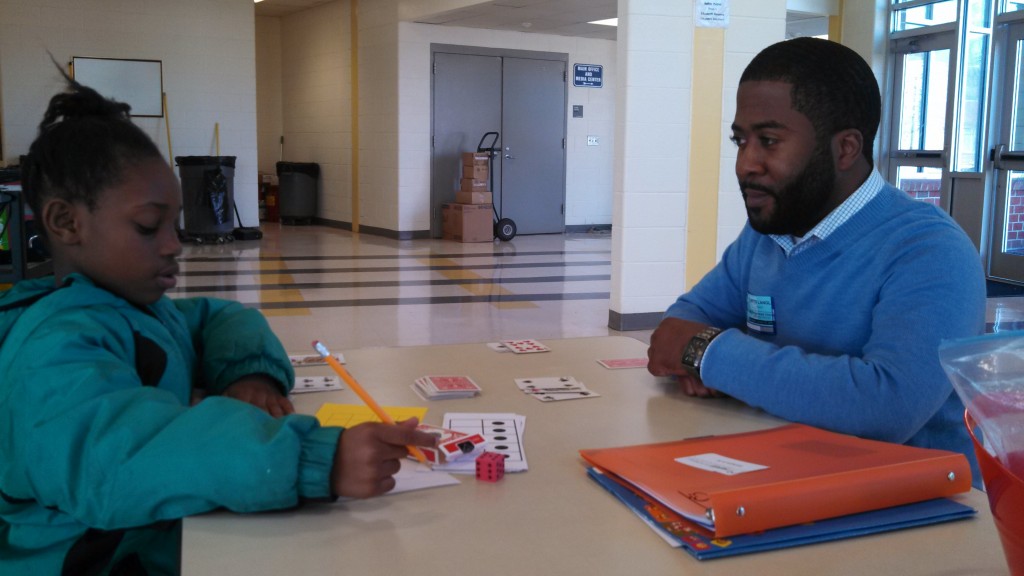 Several months into his new role on EnPro Industries' accounting team, an invitation from a colleague caught C. J.'s attention. "We'll create teams to cover a weekly tutoring commitment in suppo...