Blog
10.07.2021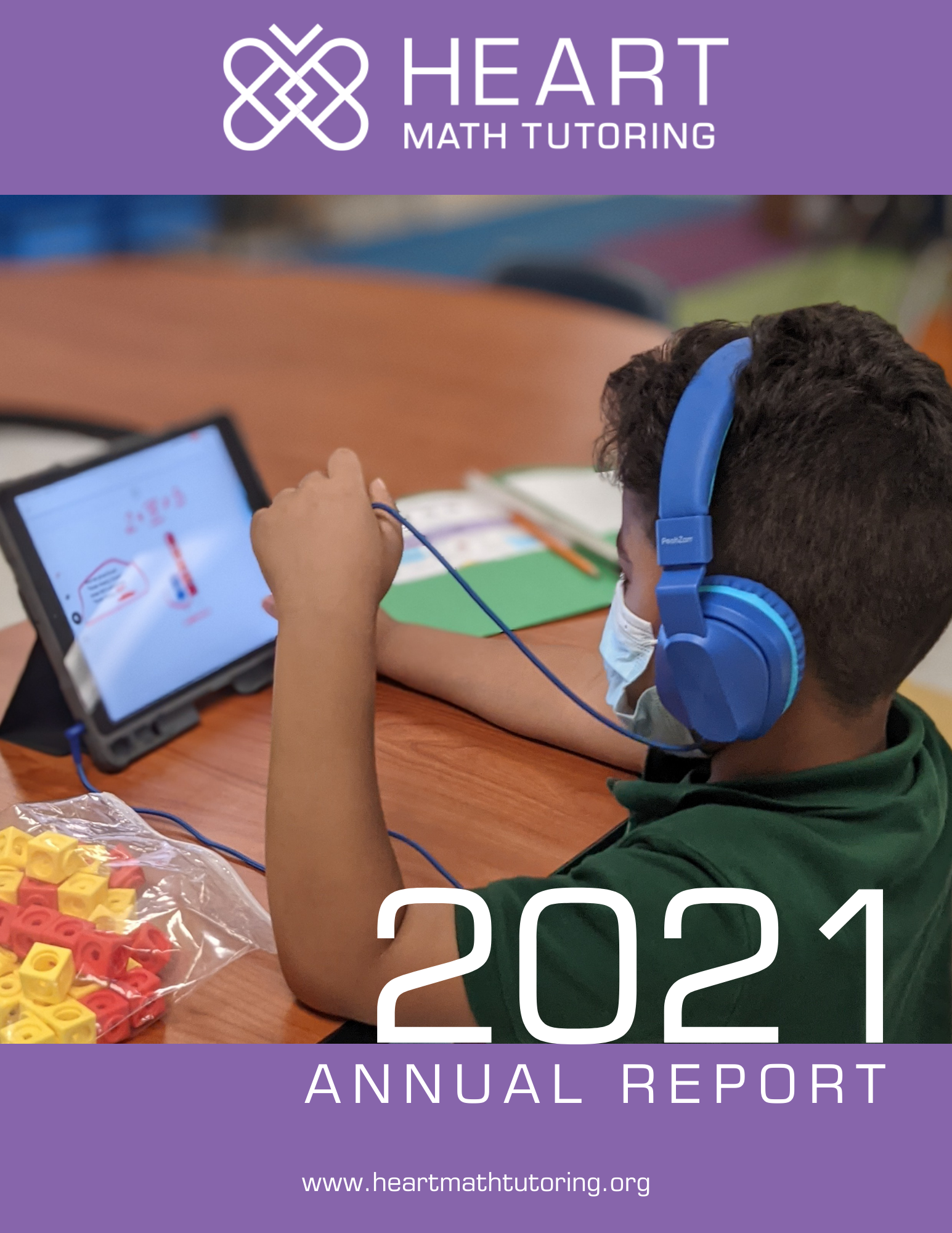 We are excited to present the Heart Math Tutoring 2021 Annual Report, highlighting student impact over the past year!
Support from donors and volunteers has translated to one-on-one tutoring, math skills, and confidence for 516 students in the 2020/21 virtual school year and supported the creation and implementation of a virtual tutoring format that will continue to benefit students in 2021/22 and beyond.
We are grateful to all of our funding partners, donors, and tutors for their dedication to Heart Math Tutoring students!
10.01.2013
Malleable intelligence – Teaching students that their brain and intelligence can grow through practice and hard work has a positive impact, especially for students facing negative stereotypes and qu...
07.17.2013
HEART (Helping Ensure Academic Results through Tutoring), a program developed by the non-profit Social Venture Partners (SVP), is proud to announce that following a national search, Emily Elliott has ...