Blog
05.25.2023
We are excited to announce that Heart Math Tutoring will receive $250,000 from Accelerate, a national nonprofit working to make high-impact tutoring a standard feature of the American school day!
In addition to being a grant recipient, from May to December 2023, Heart Math Tutoring will join a cohort of ten tutoring providers to participate in Accelerate's new Tutoring Evaluation Accelerator (TEA). Partnering with J-PAL North America, Accelerate intends to "support tutoring providers across the United States to implement data-driven programs and generate … continue reading
02.28.2014
Logistics There are no school holidays in March. Stay in touch with your HEART Coordinator if you have schedule changes so that we can ensure that you are not rescheduling for a testing day or fiel...
02.20.2014
A field trip to UNC-Chapel Hill turned into an eye opening experience for a fifth grade HEART Student. The student was one of three Billingsville Leadership Academy students who recently toured the c...
01.28.2014
Eleven Years of Ivy League Giving Harvard Business School Alumni Club of Charlotte through the Management Development Program to Donate $50K To Local Charities January 14, 2014 Charlotte, NC – At ...
01.06.2014
We are excited to return to Billingsville and Winterfield in 2014!  Thank you, volunteers, for your fantastic work in 2013.  Click here for more 2013 Highlights!...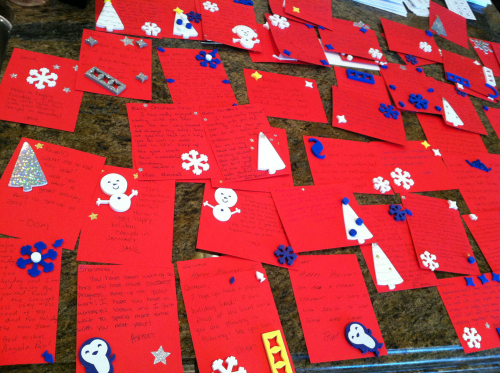 12.18.2013
Students are being sent home for the holidays with some holiday cheer from their tutors! 100 cards marked with words of encouragement are tucked into goodie bags of school supplies and take home math ...