Blog
05.25.2023
We are excited to announce that Heart Math Tutoring will receive $250,000 from Accelerate, a national nonprofit working to make high-impact tutoring a standard feature of the American school day!
In addition to being a grant recipient, from May to December 2023, Heart Math Tutoring will join a cohort of ten tutoring providers to participate in Accelerate's new Tutoring Evaluation Accelerator (TEA). Partnering with J-PAL North America, Accelerate intends to "support tutoring providers across the United States to implement data-driven programs and generate … continue reading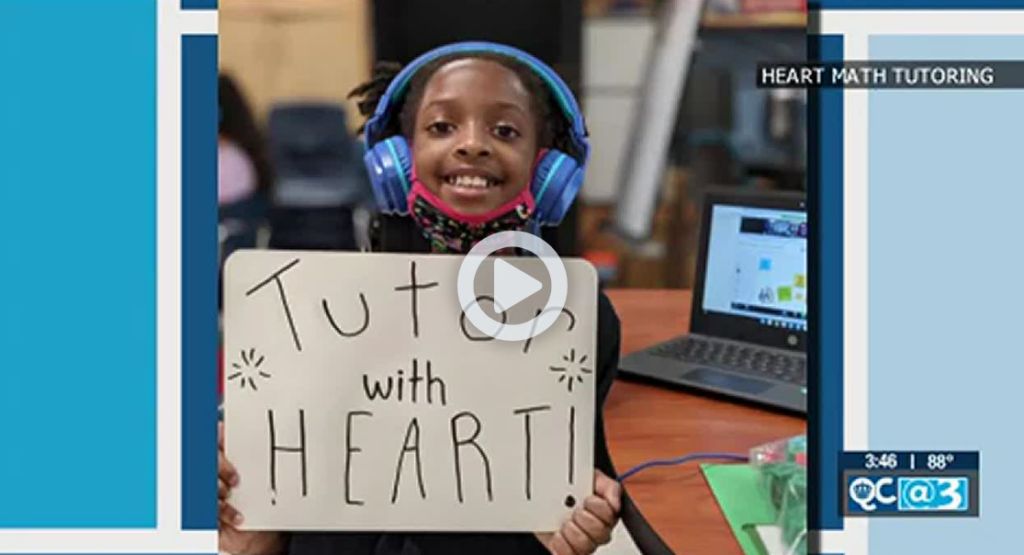 08.06.2021
Heart Math Tutoring's Executive Director, Emily Gaffney, was interviewed during a WBTV segment about volunteering with HMT in the upcoming school year. "You do not need any formal training to b...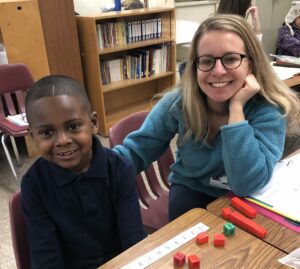 07.30.2021
Kelsey Noonan is about to begin her fourth year as a Heart tutor! She spoke with us to share her experience tutoring students, both in-person and virtually due to COVID-19. Q: How did you get invol...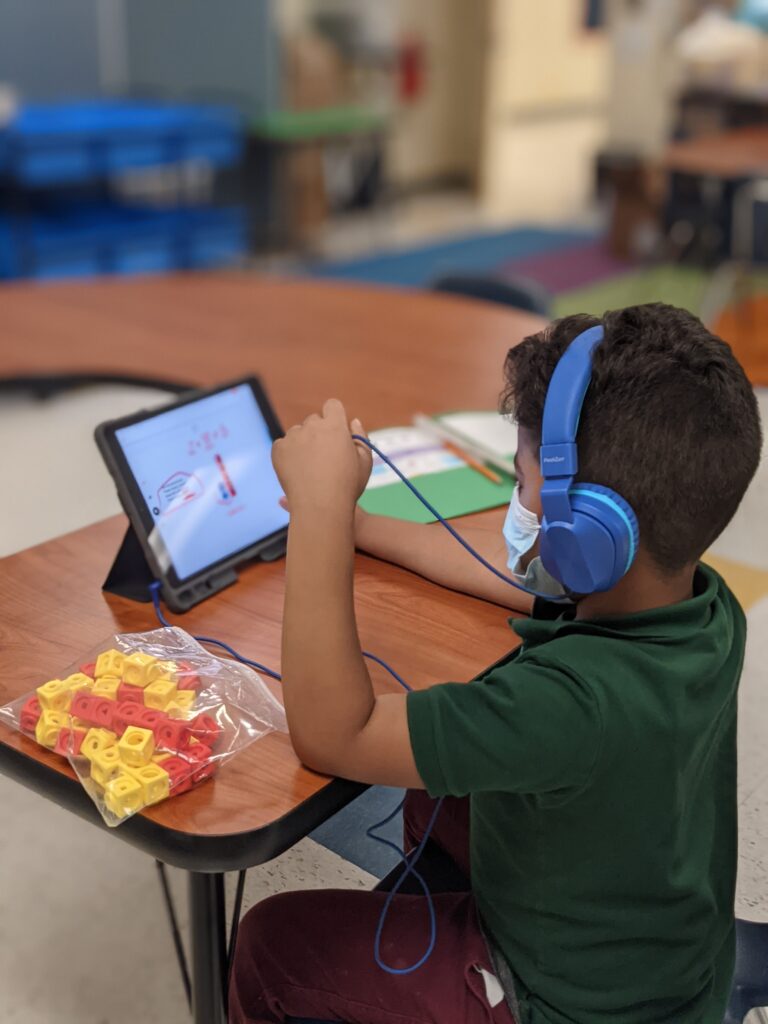 07.28.2021
Camp CMS is in session and Heart Math Tutoring is joining in on the fun! Camp CMS is a free, six-week, in-person summer learning experience for K-12 students. The students attend camp Monday through T...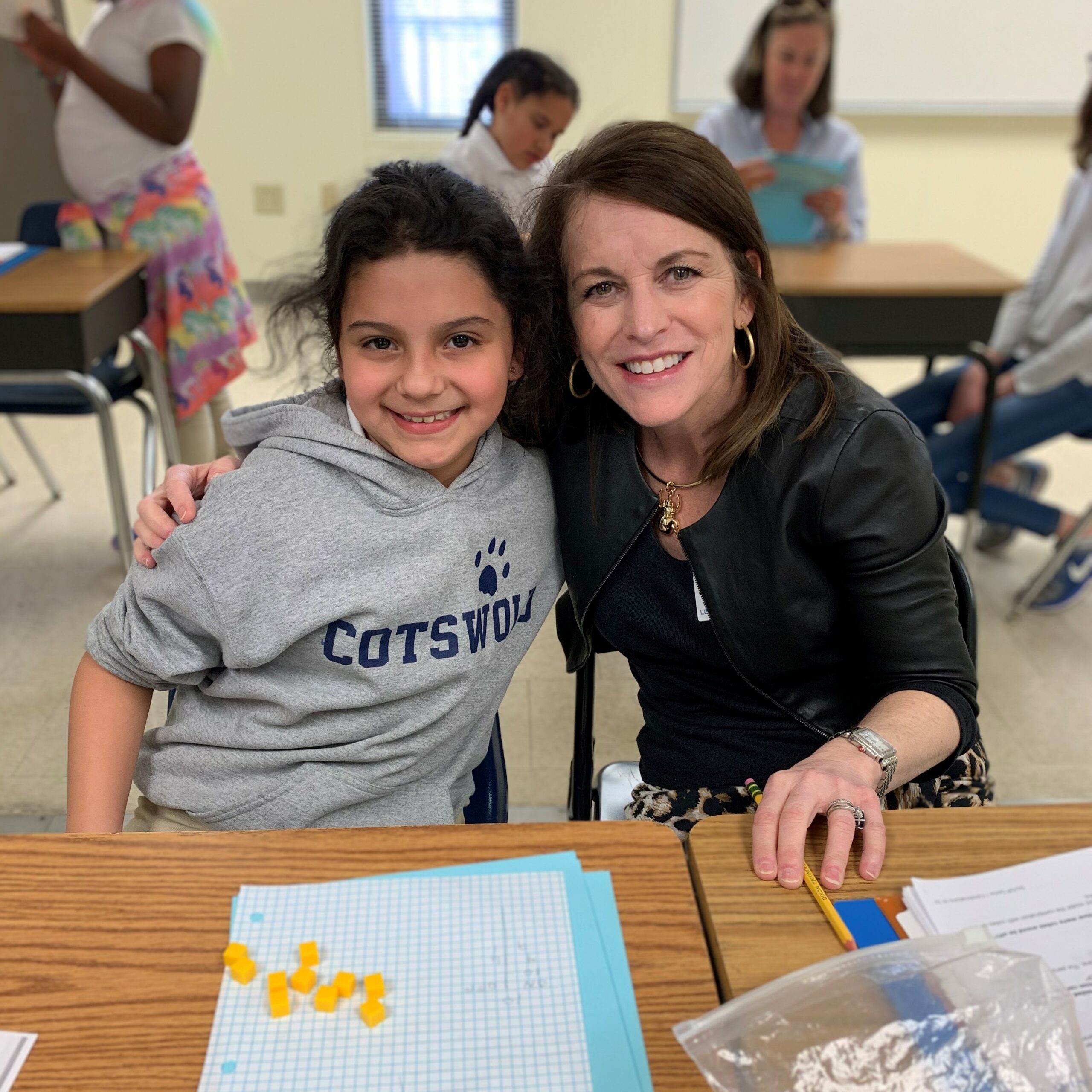 07.20.2021
Thinking about becoming a tutor? Please do! Heart Math Tutoring is currently recruiting 1,400 volunteers to spend one hour per week supporting 1,150 students in the 2021/22 school year! Read HMT's v...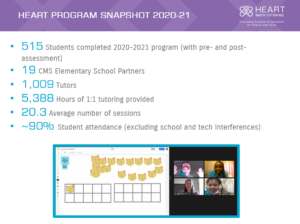 06.17.2021
We are excited to celebrate the progress made by 515 students in Heart Math Tutoring's first-ever year of fully virtual tutoring! Individualized tutoring is more important than ever in the wake of C...